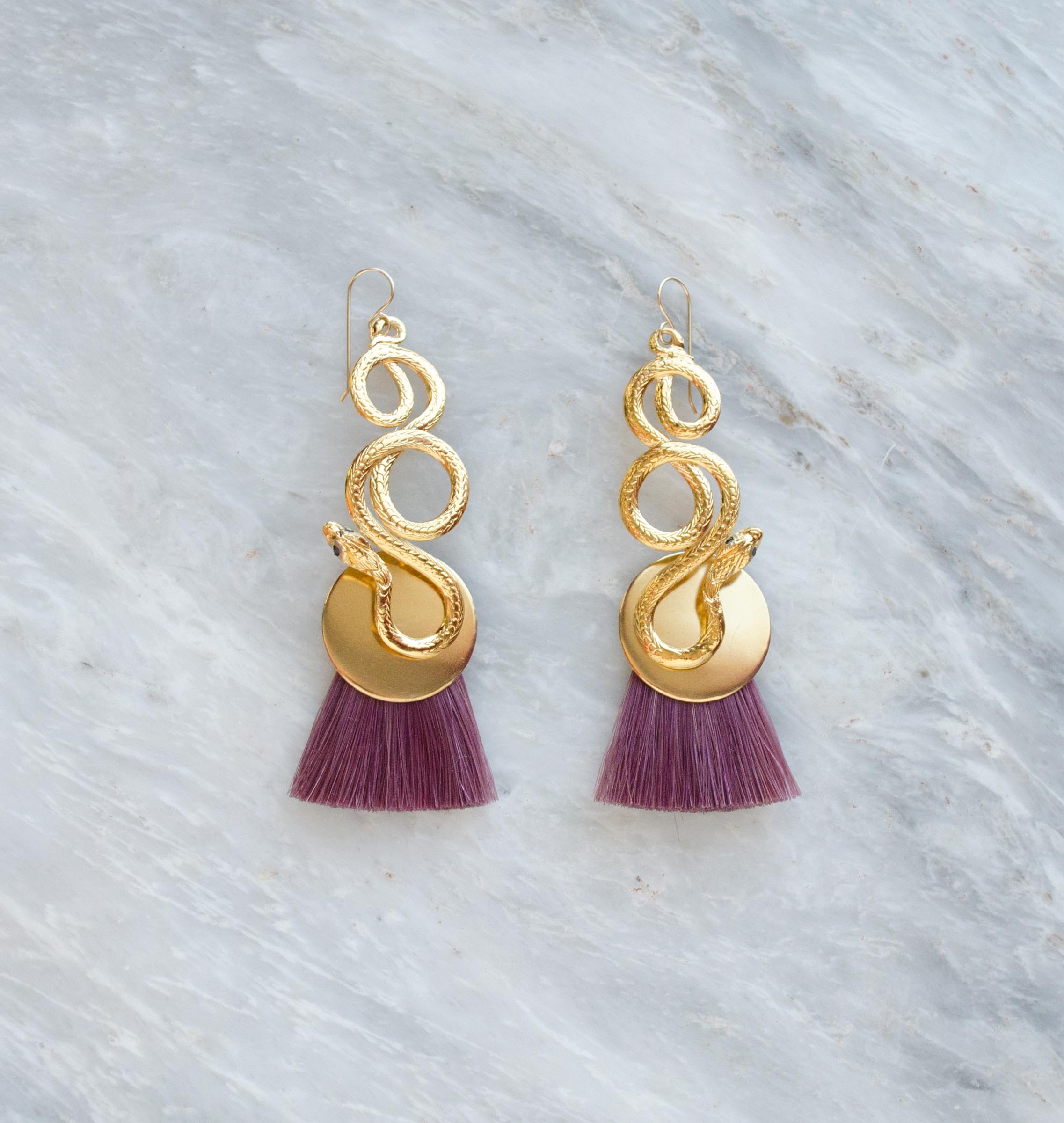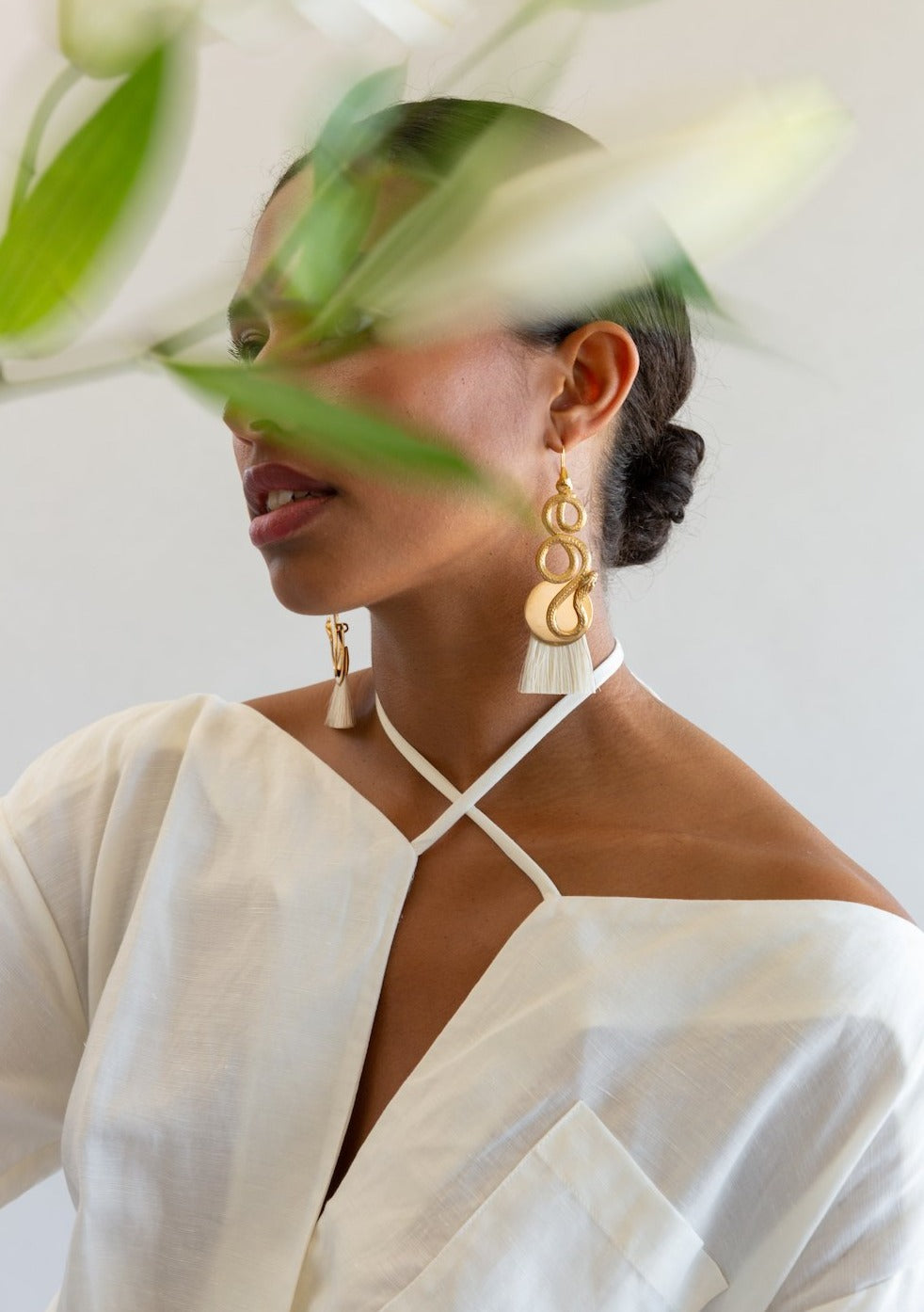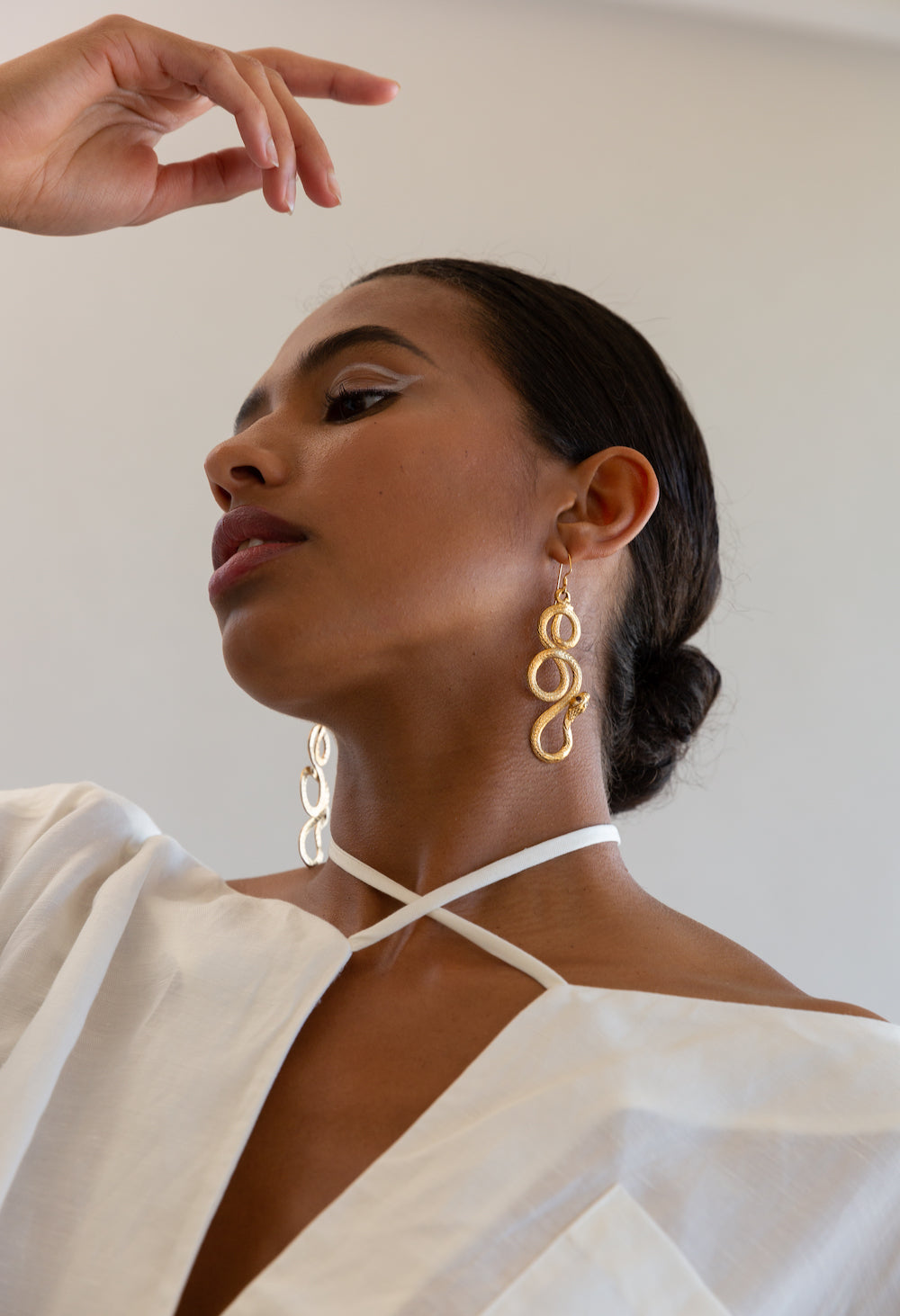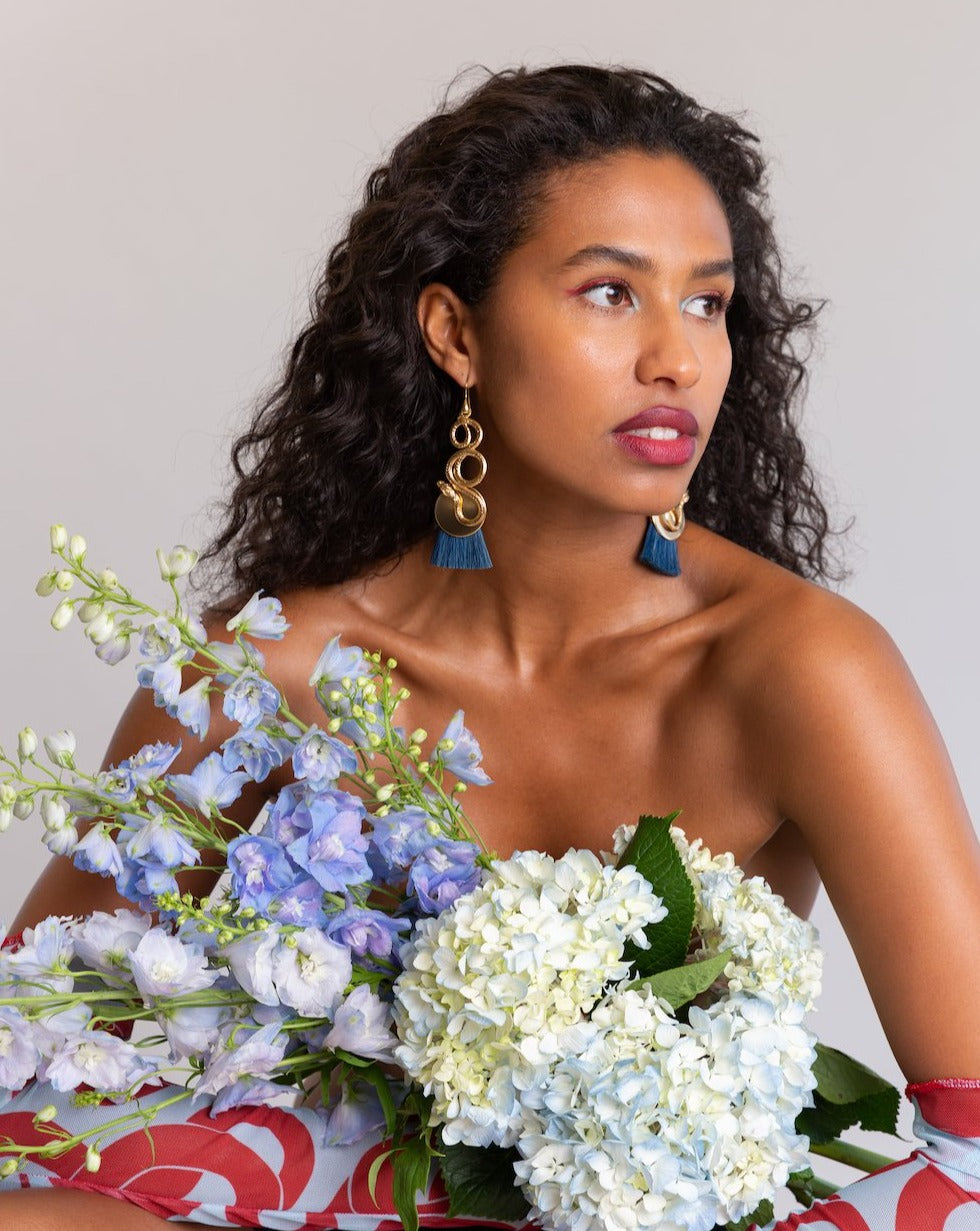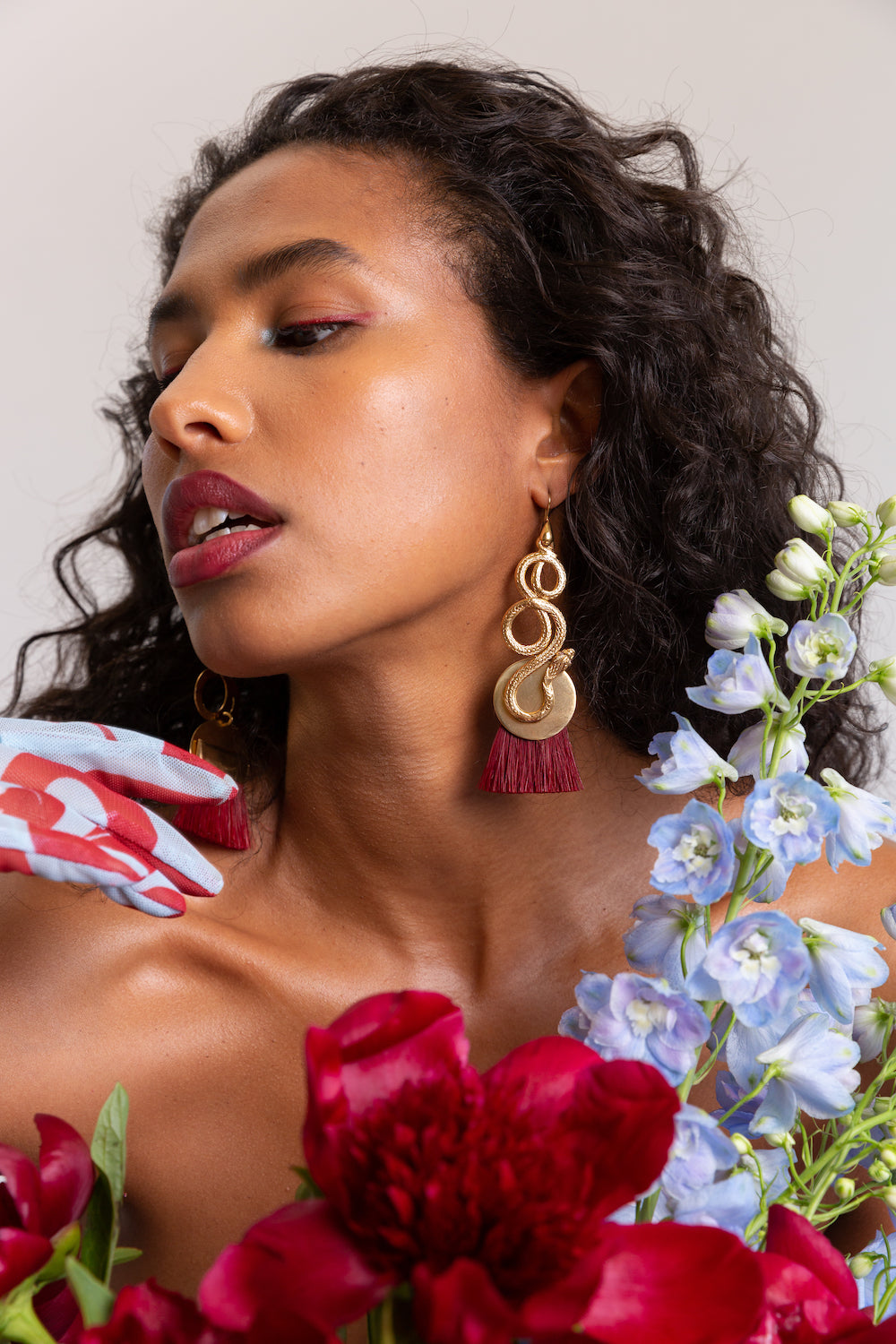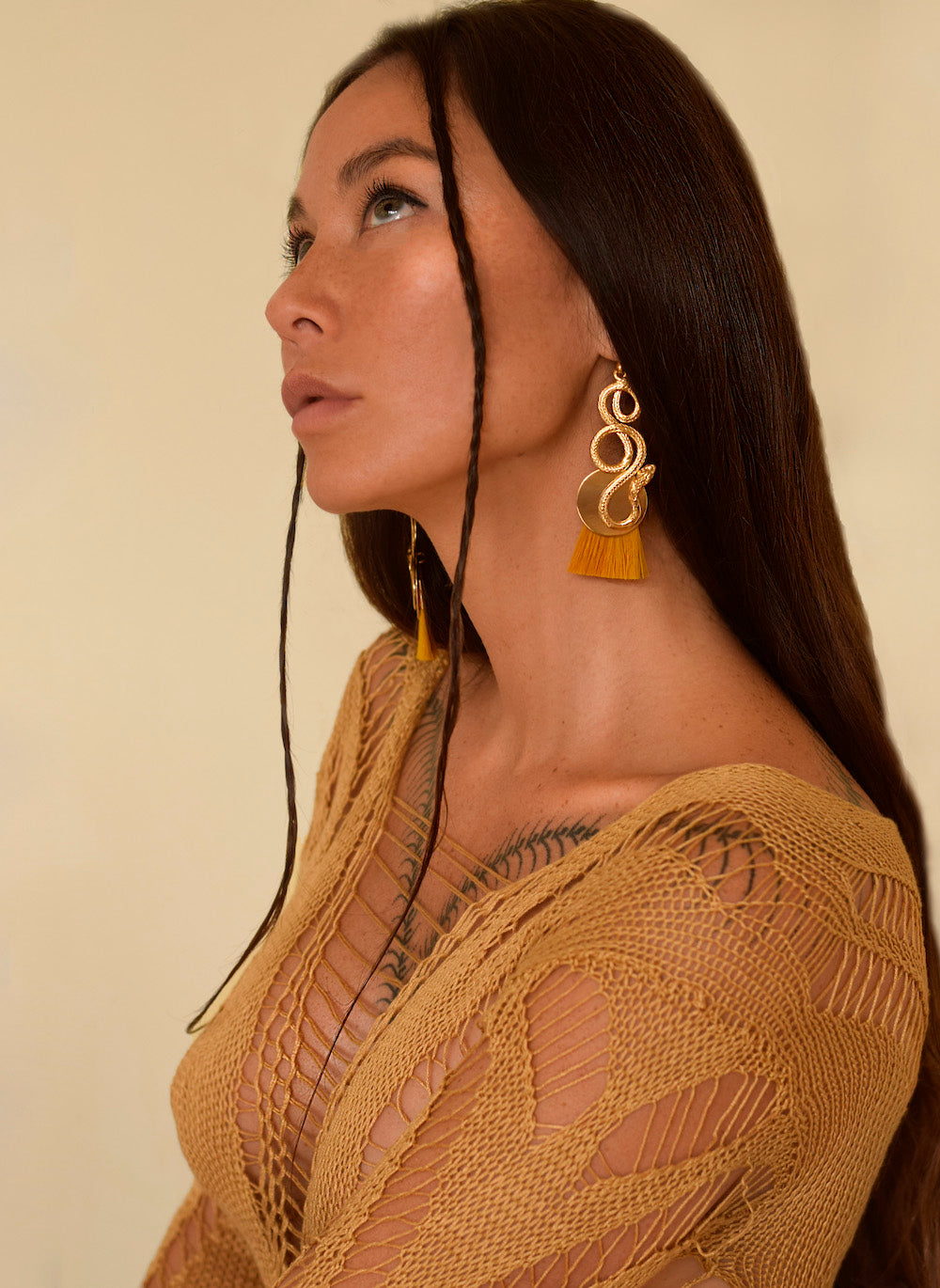 The Athena from the Rebirth collection is named after the wise Greek goddess and is the collection's crowning jewel. This style beautifully merges the strength and allure of the snake form with unmatched versatility.
Every piece of snake jewelry features a discreet hook at the back, making it simple to switch or remove Anna Monet Jewelry's signature horsehair charm. Additionally, you can freely select and swap attachments to complement your outfit or mood, with naturally dyed horsehair available in popular colors like Turmeric, Indigo, Sandalwood, and Natural White. Separate orders for different charms are also possible.

You can order various charms separately here. 
Total length with attachment: 3.3'', width 1''
Without an attachment: length 2.7'', width 1''
18K gold plated bronze with blue sapphires 
18K gold plated sterling silver ear hooks
The Athena Earrings