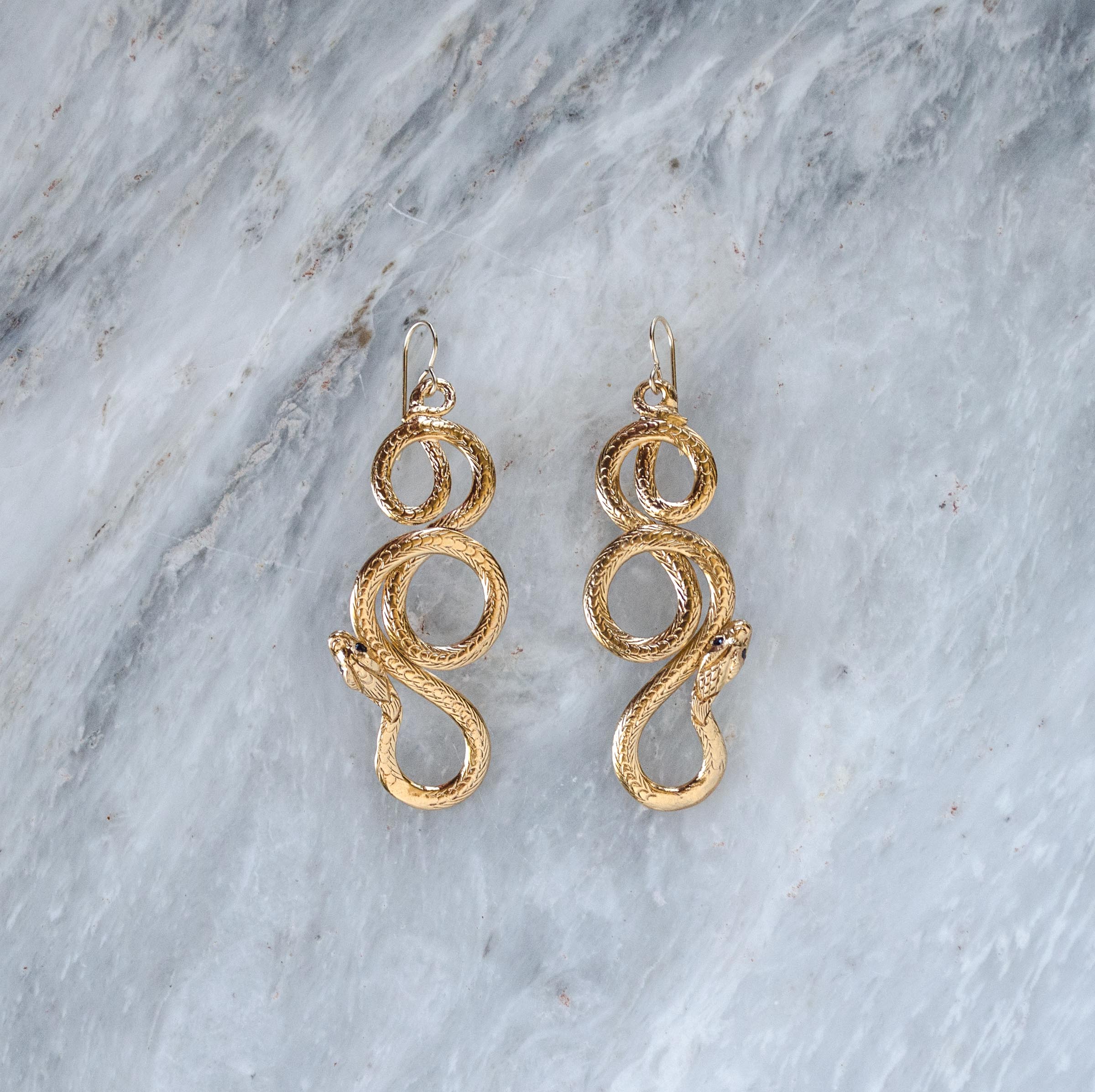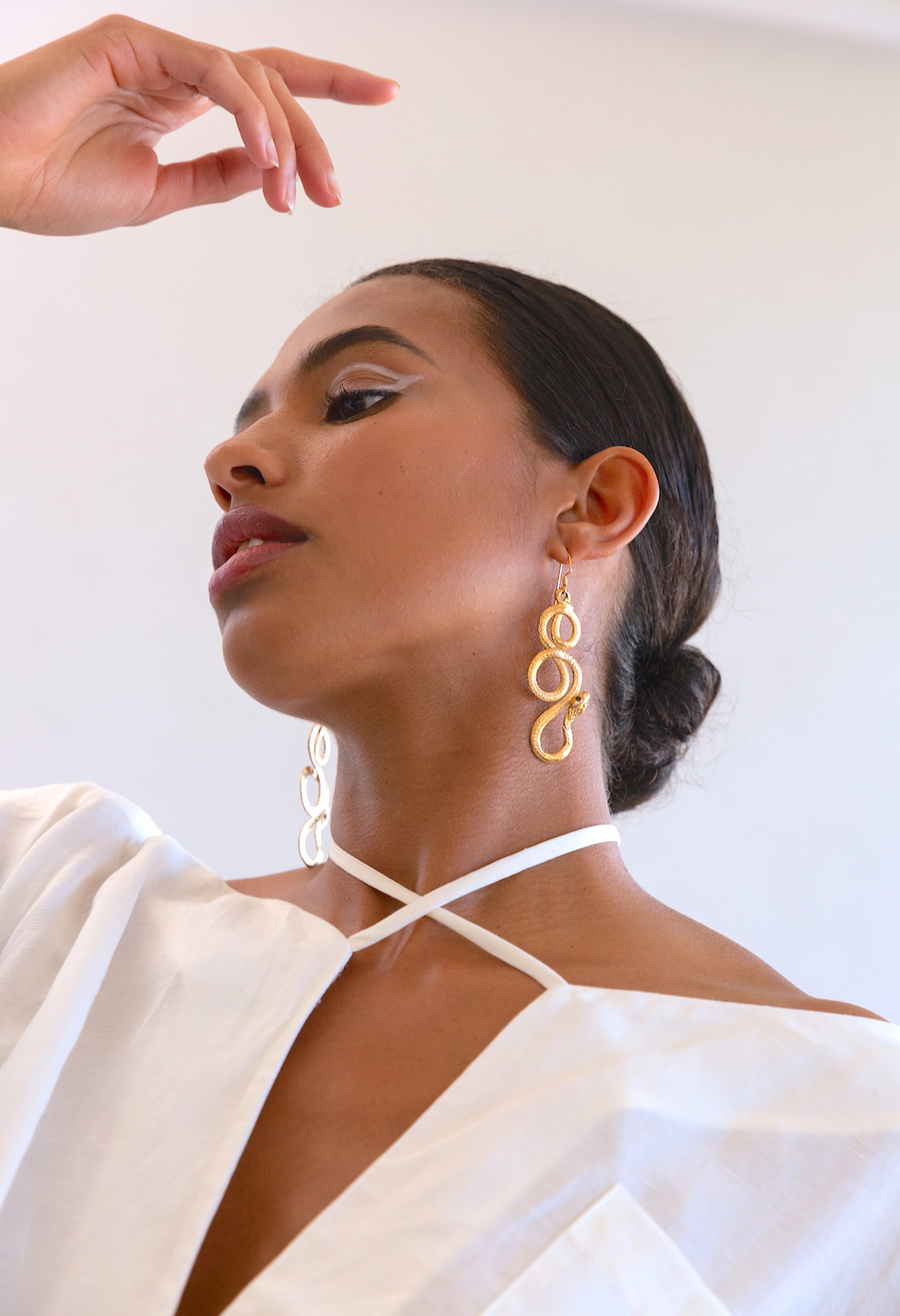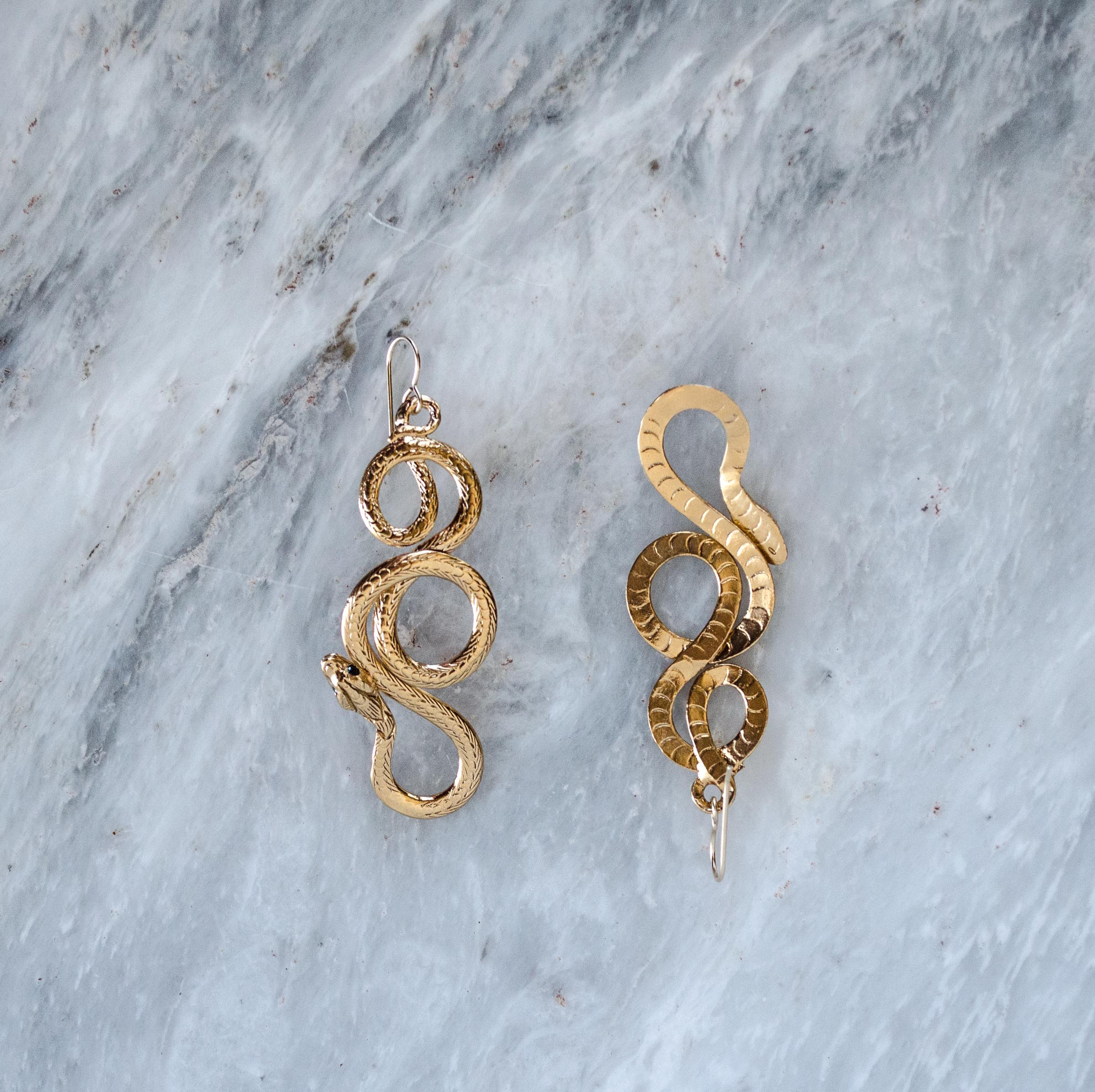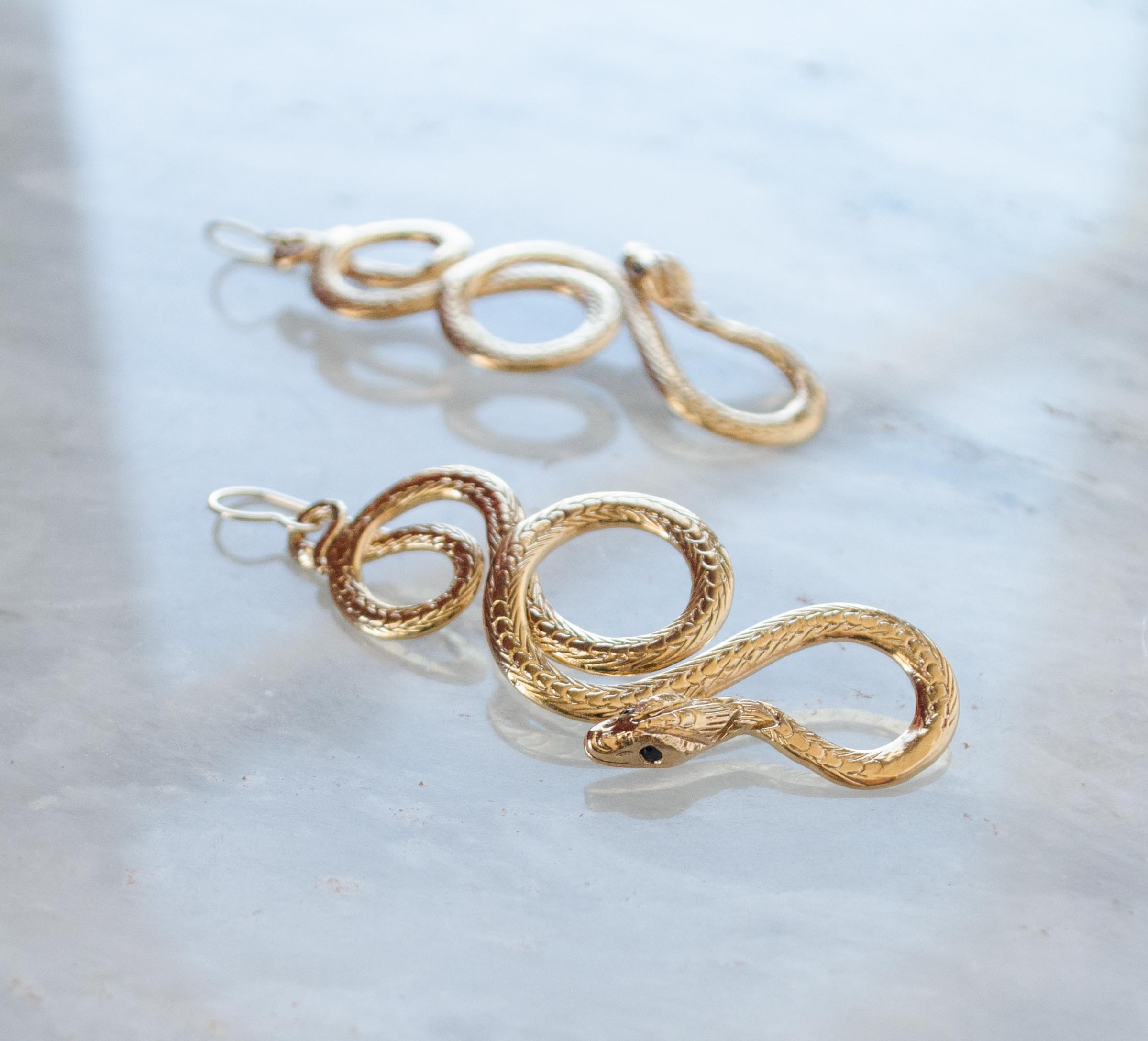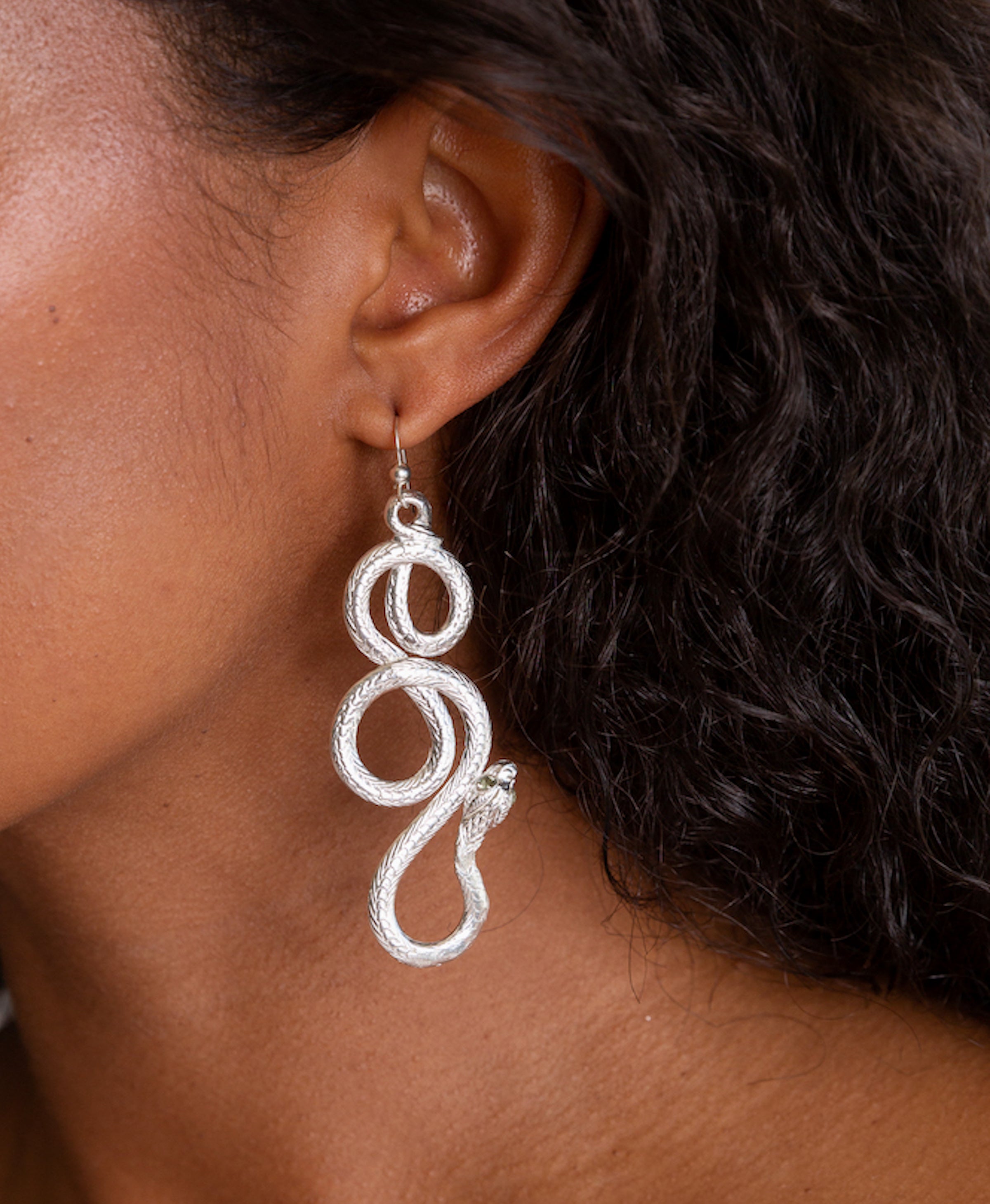 Instant Classic from Anna Monet- lightweight earrings featuring a pair of intricately carved serpents with vintage sapphires set in the eyes.

Named after the goddess of healing Eir, these earrings started The Rebirth collection. This timeless earring is inspired by ancient Greek and Egyptian jewelry. I've envisaged the snake as the symbol of life, regeneration, healing, and growth. I hope it will serve as a talisman of power and protection.

Available in 18K gold plated bronze and sterling silver options. Sapphires are reclaimed vintage stones from the '80s sustainably sourced from London, UK.
Total length 2.7'', width 1''
18K gold plated bronze with blue sapphires or green tourmalines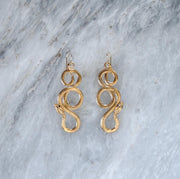 The Eir Earrings