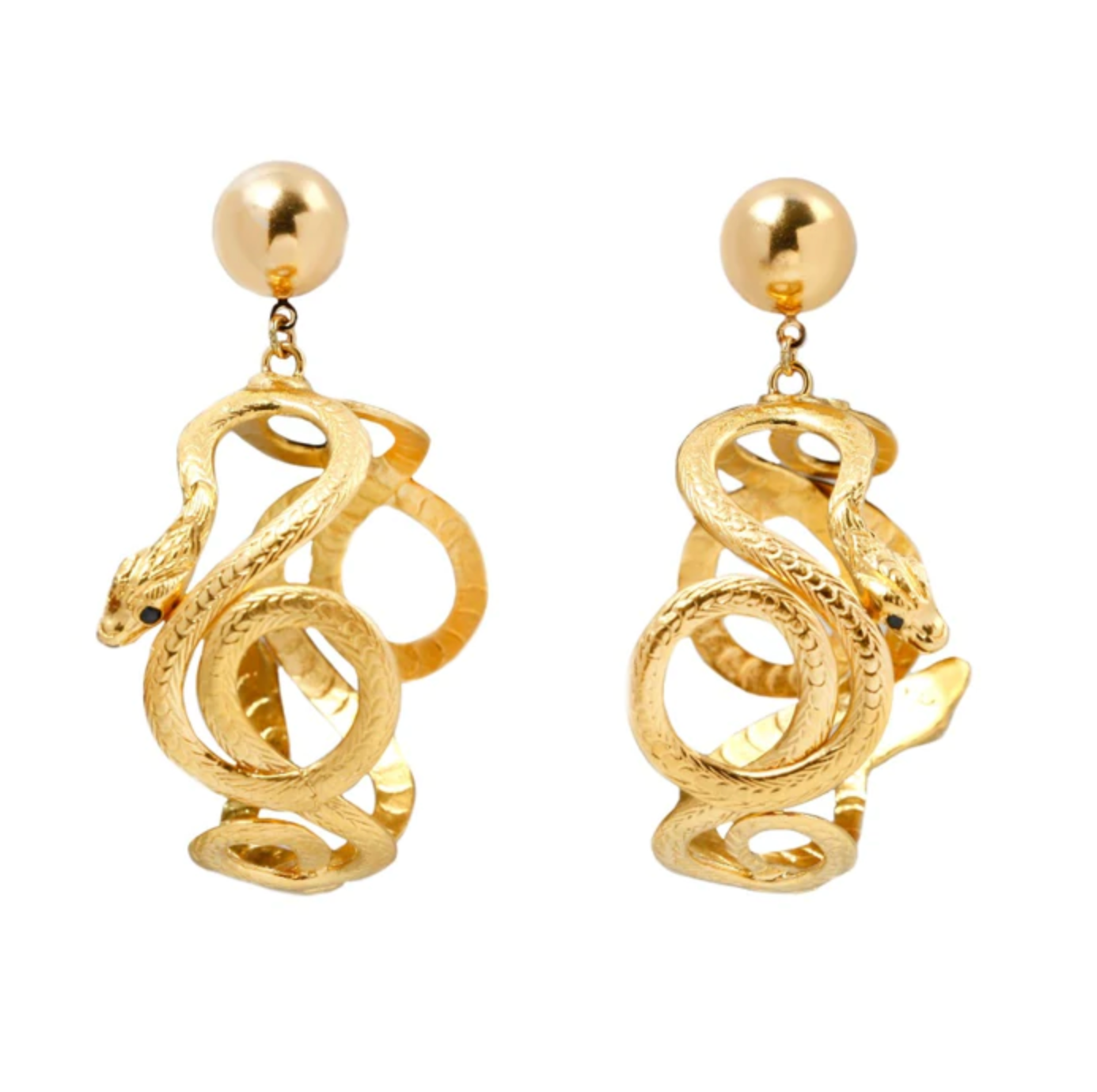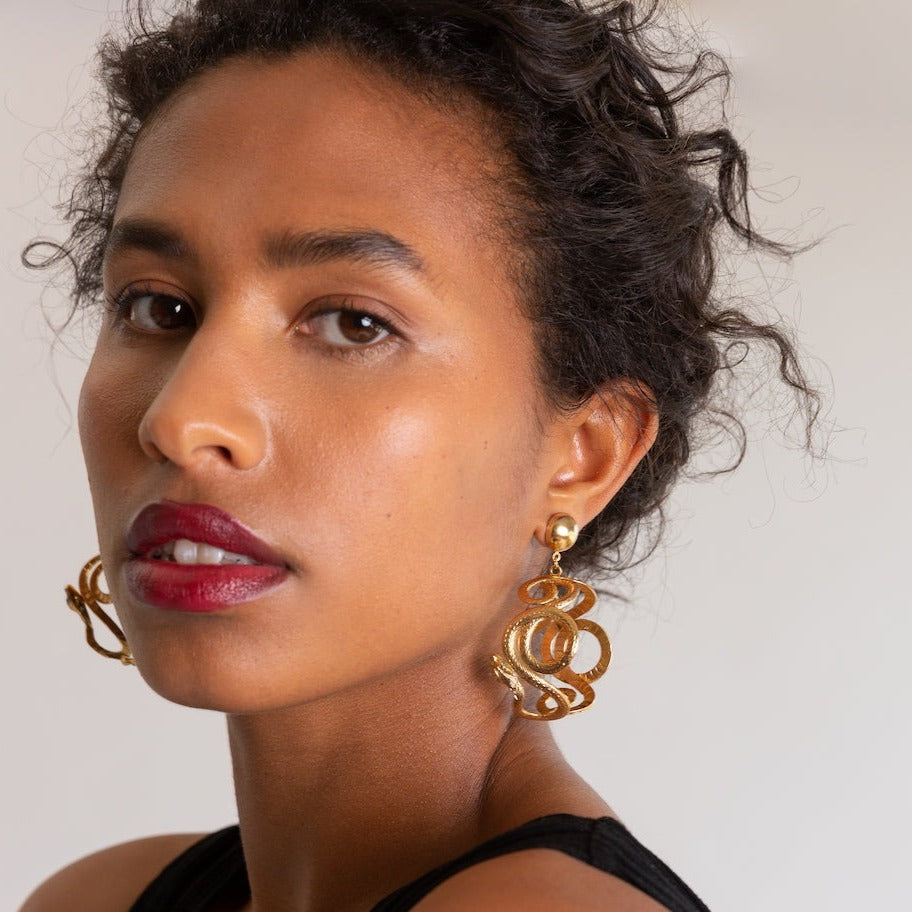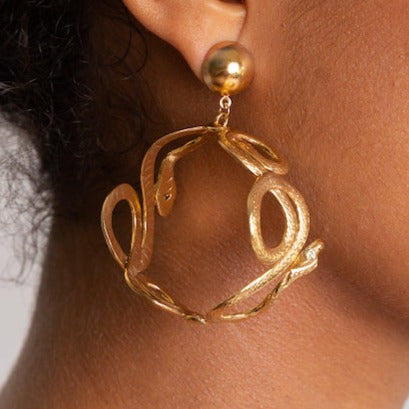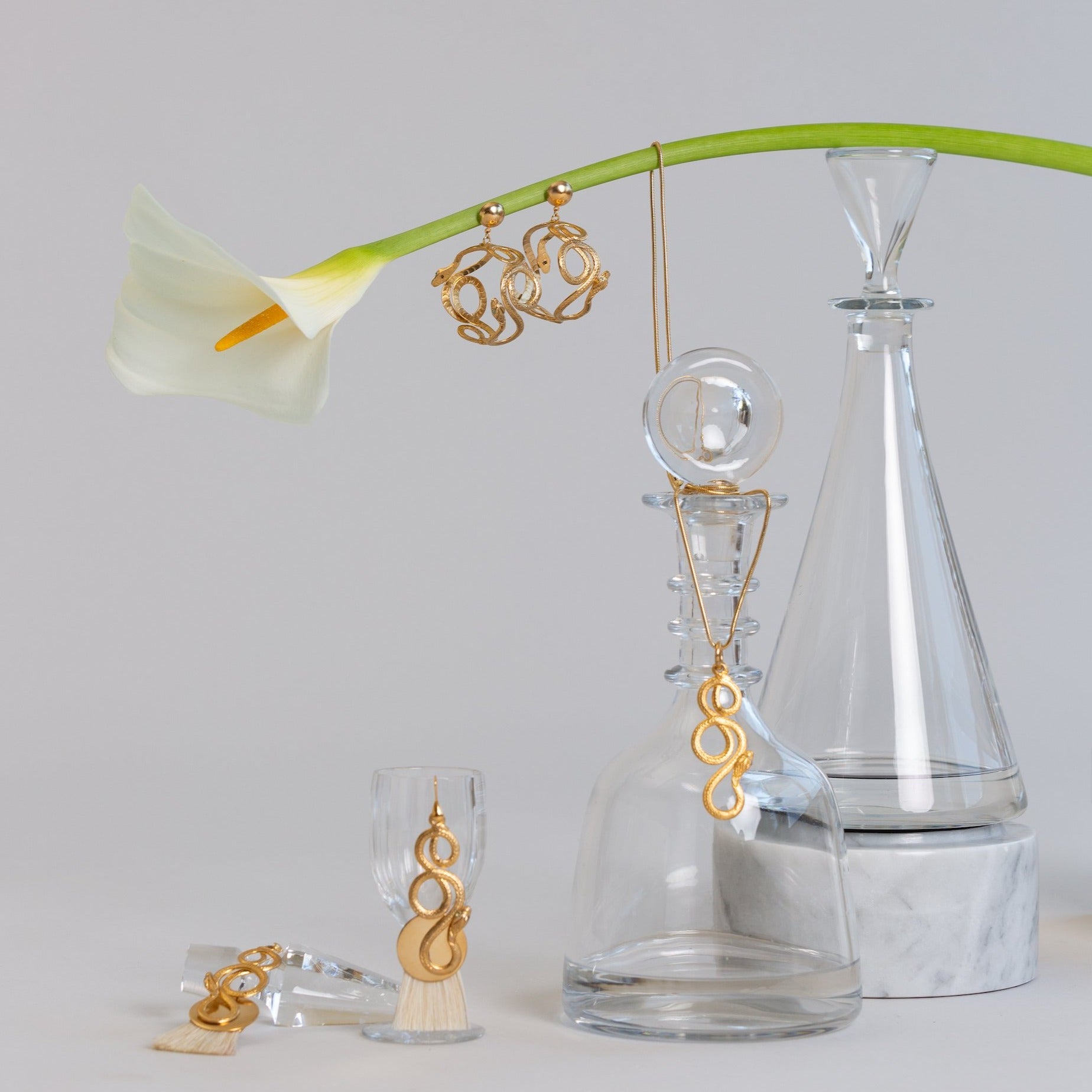 The Ariadne Hoop Earrings
A playful combination of two snake shapes creates an intricate silhouette as they connect to form a classic hoop shape suspended from a dome. The sapphires light up in the eyes as the hoops gently swivel on its base. Appearing curved from the front, the hoop shape reveals itself in the profile.
She is named after Ariadne, the "snake goddess" whose name means "utterly pure". She was related to the goddess of fertility, freedom, and sexuality.
Total length 2.5''
Total width 1.8''
18K gold plated bronze with sapphires set in the eyes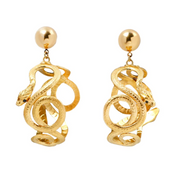 The Ariadne Hoop Earrings