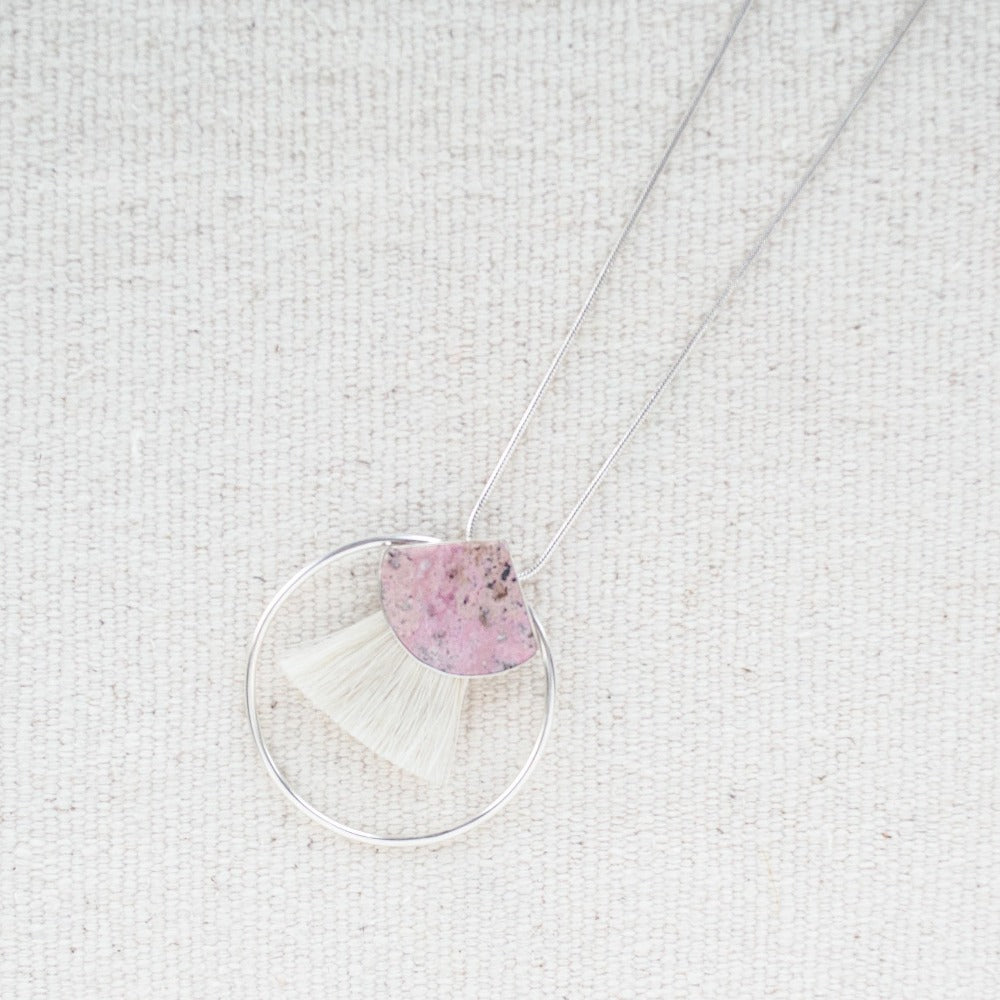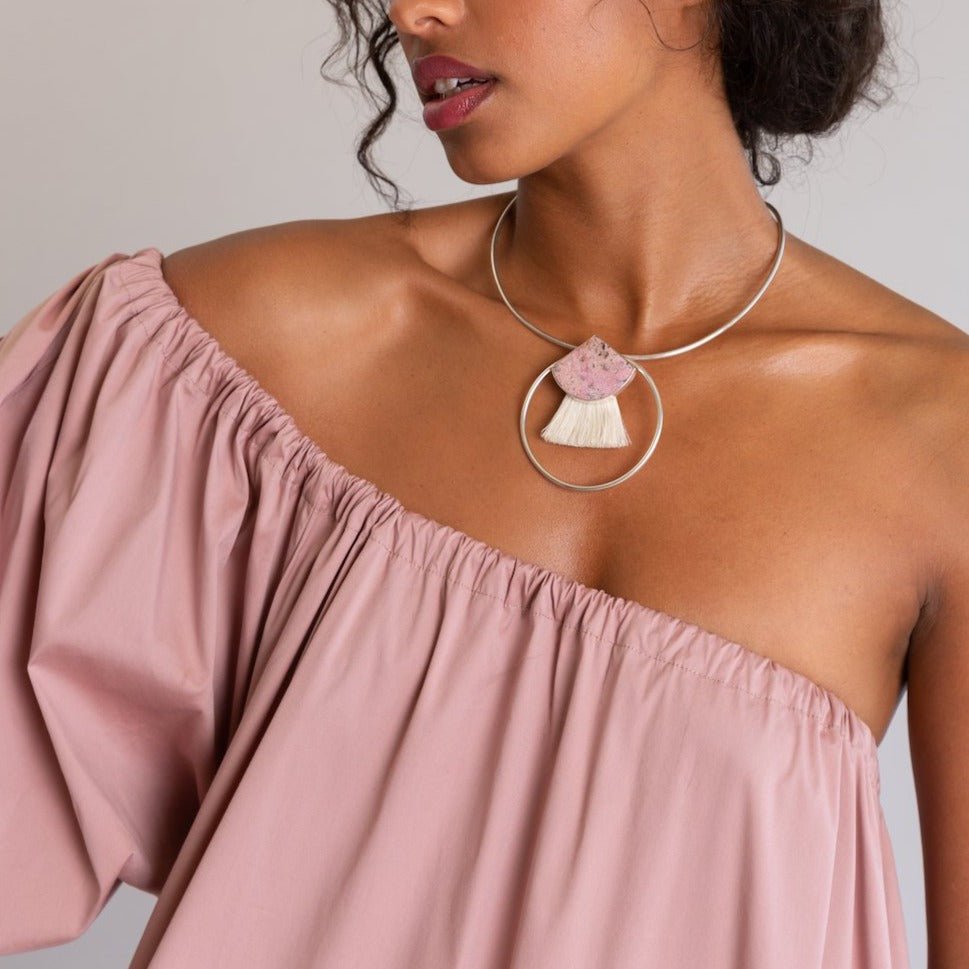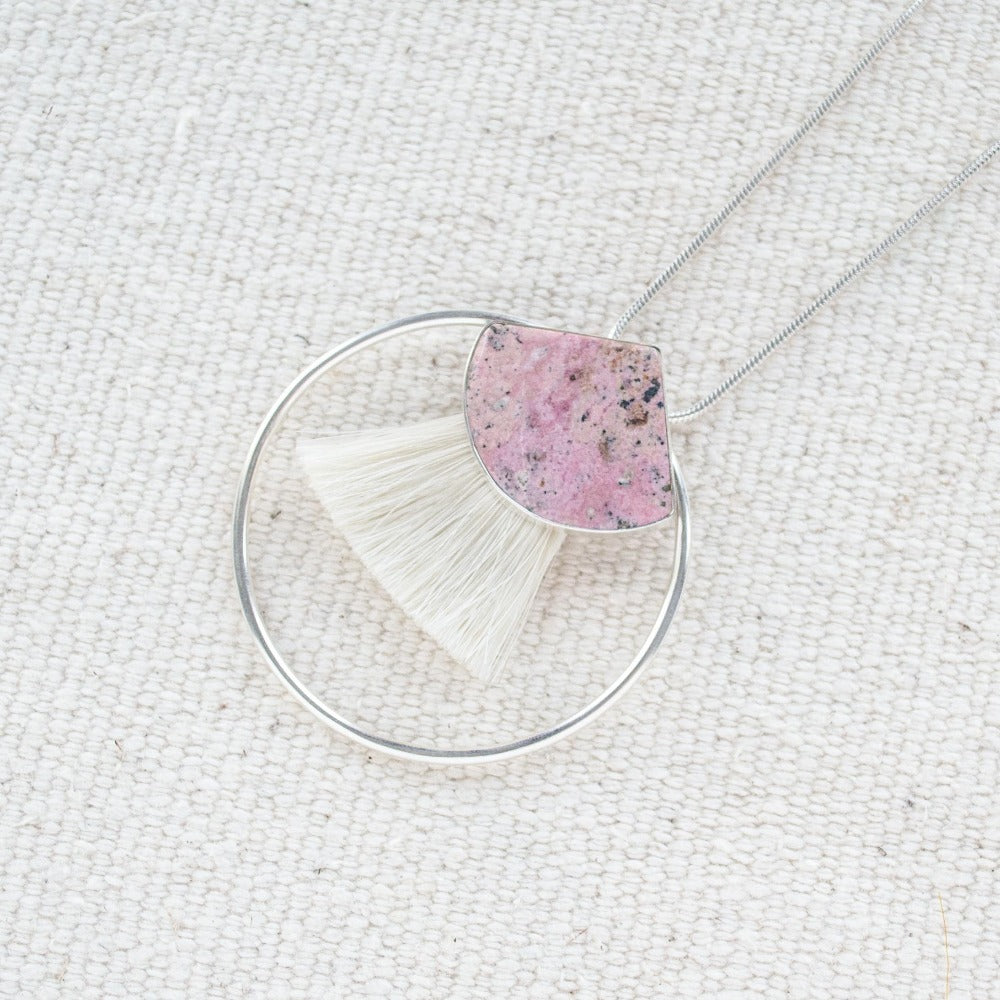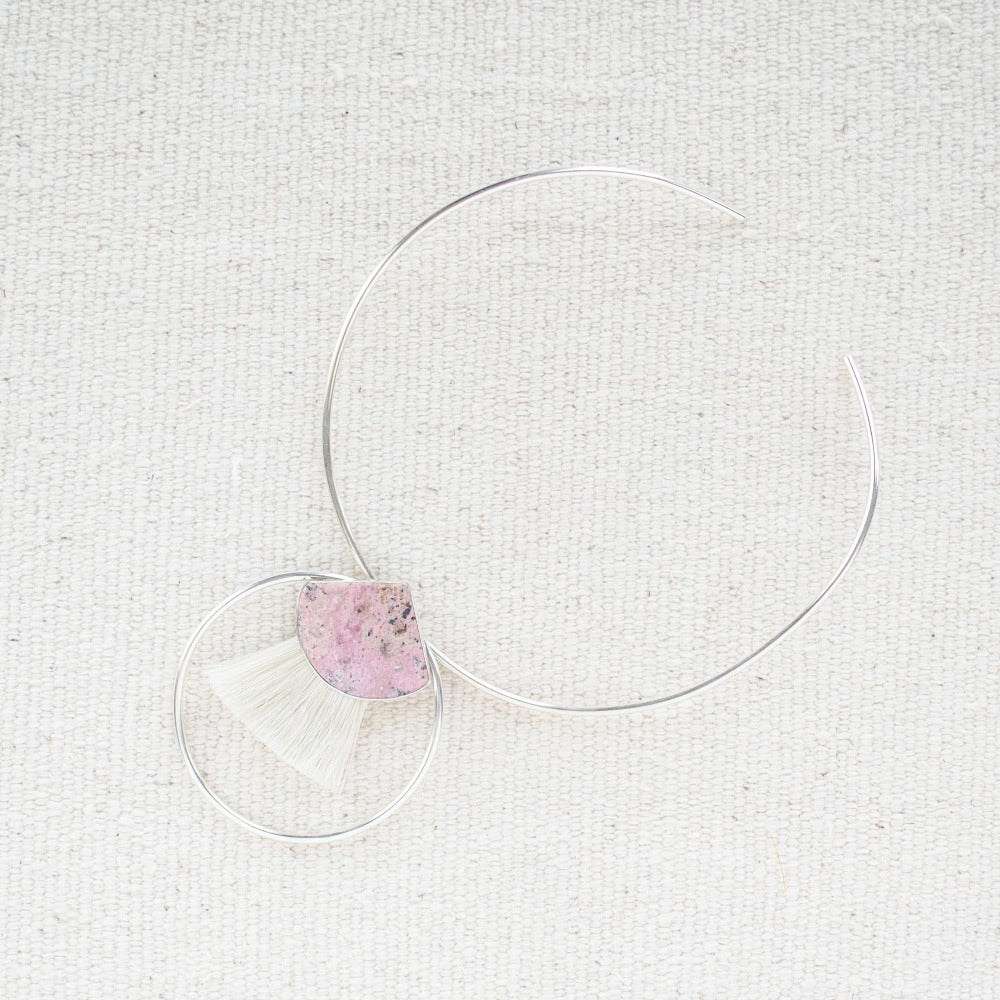 The Demeter is a collectible one-of-a-kind piece featuring hand-cut Rhodonite gemstone in the center combined with natural white horsehair fan, all set in sterling silver. For added versatility, the central pendant is removable and can be worn on a chain if desired.
Created with ethically mined stones from personal collections of rock enthusiasts in the SF Bay Area. These precious specimens were carefully selected, shaped, and cut by skilled artisans at one of the oldest lapidary shops in San Francisco.
Horsehair used in all Anna Monet Jewelry is ethically gathered by Native American artisans across the United States.

+ sterling silver pendant with a center stone is removable and measures approximately 2,5 inches
+ available with a 30-inch sterling silver snake chain or a neck cuff option


Proudly handmade in San Francisco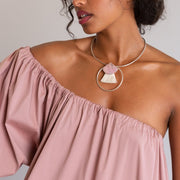 The Demeter