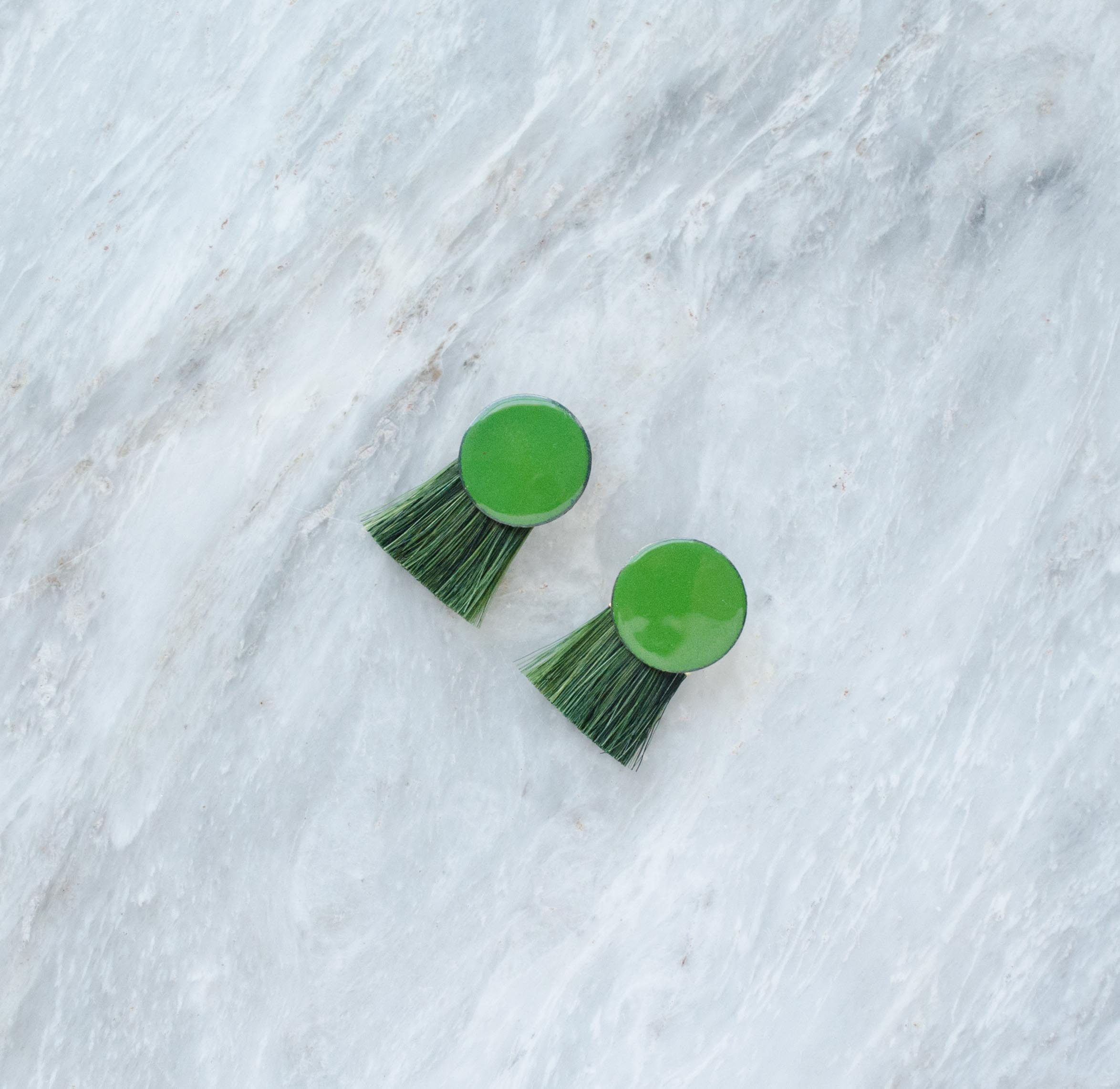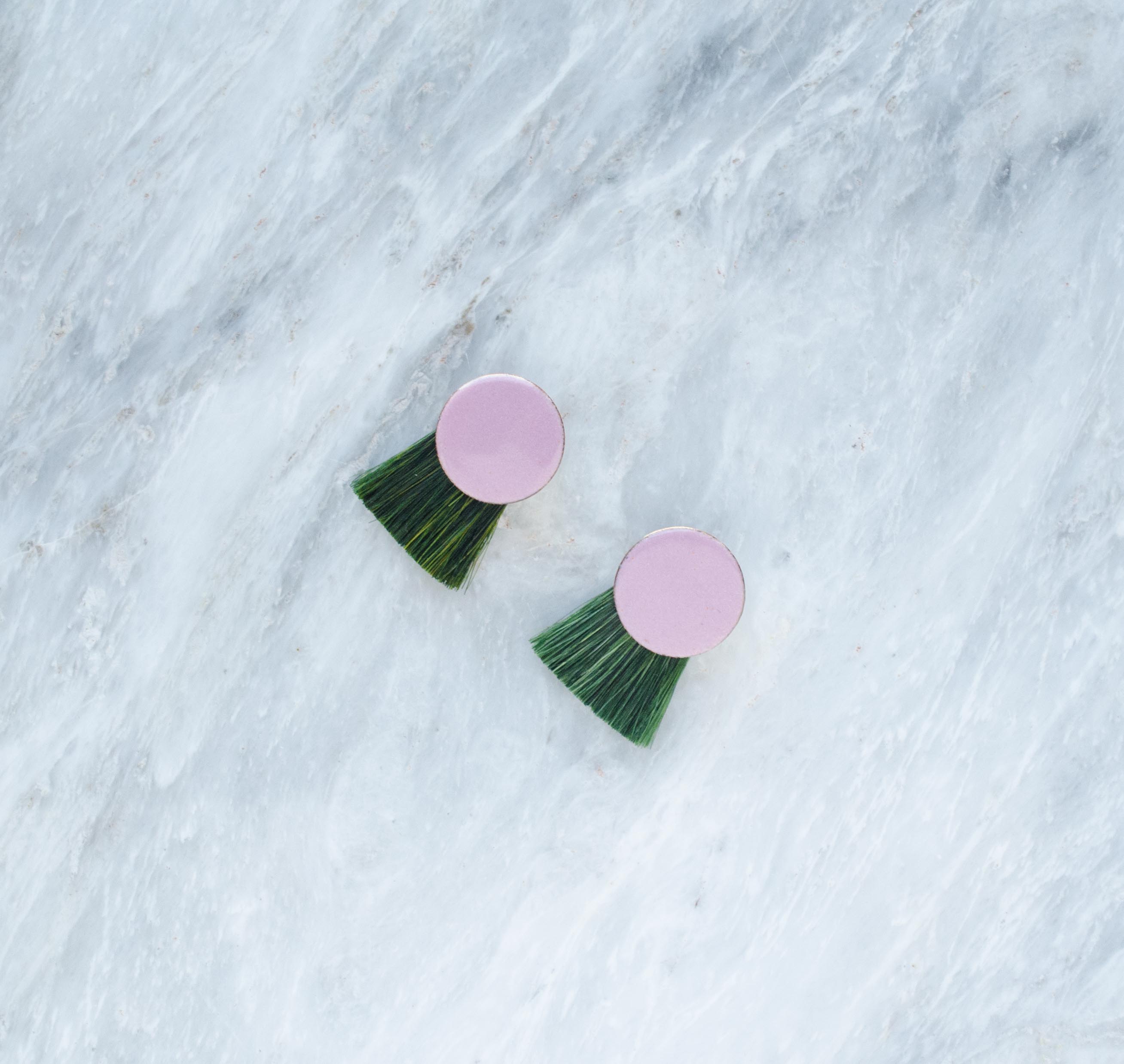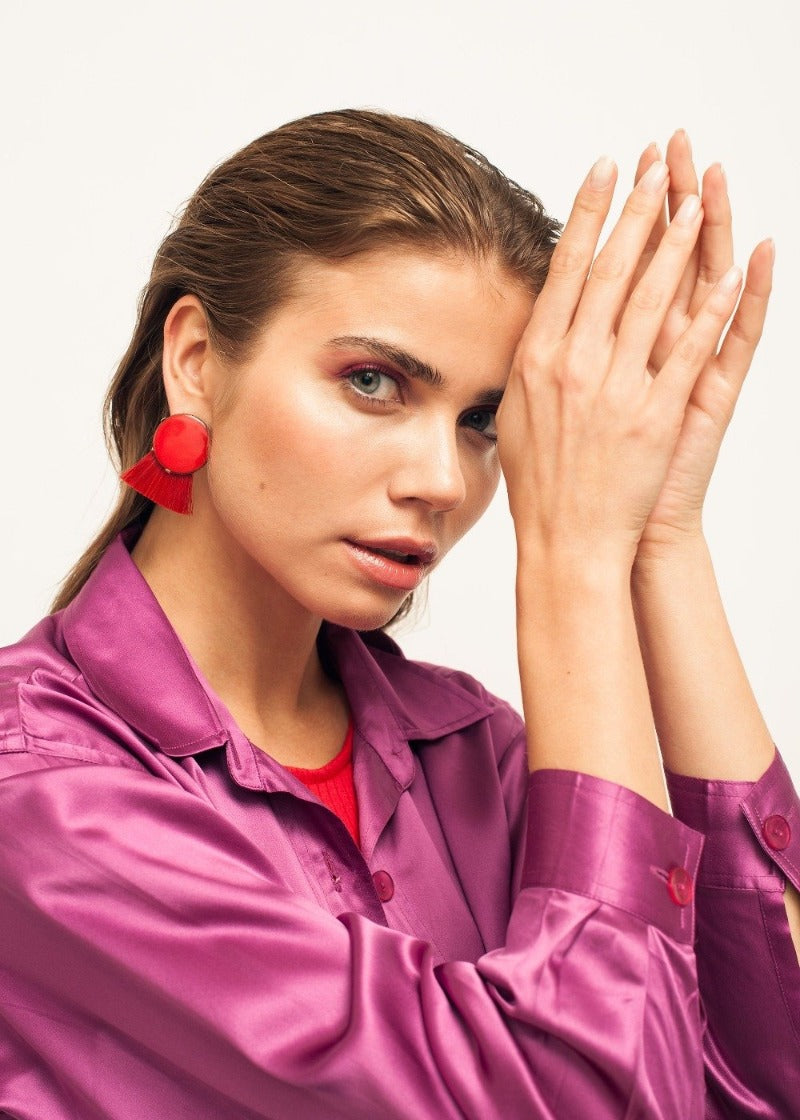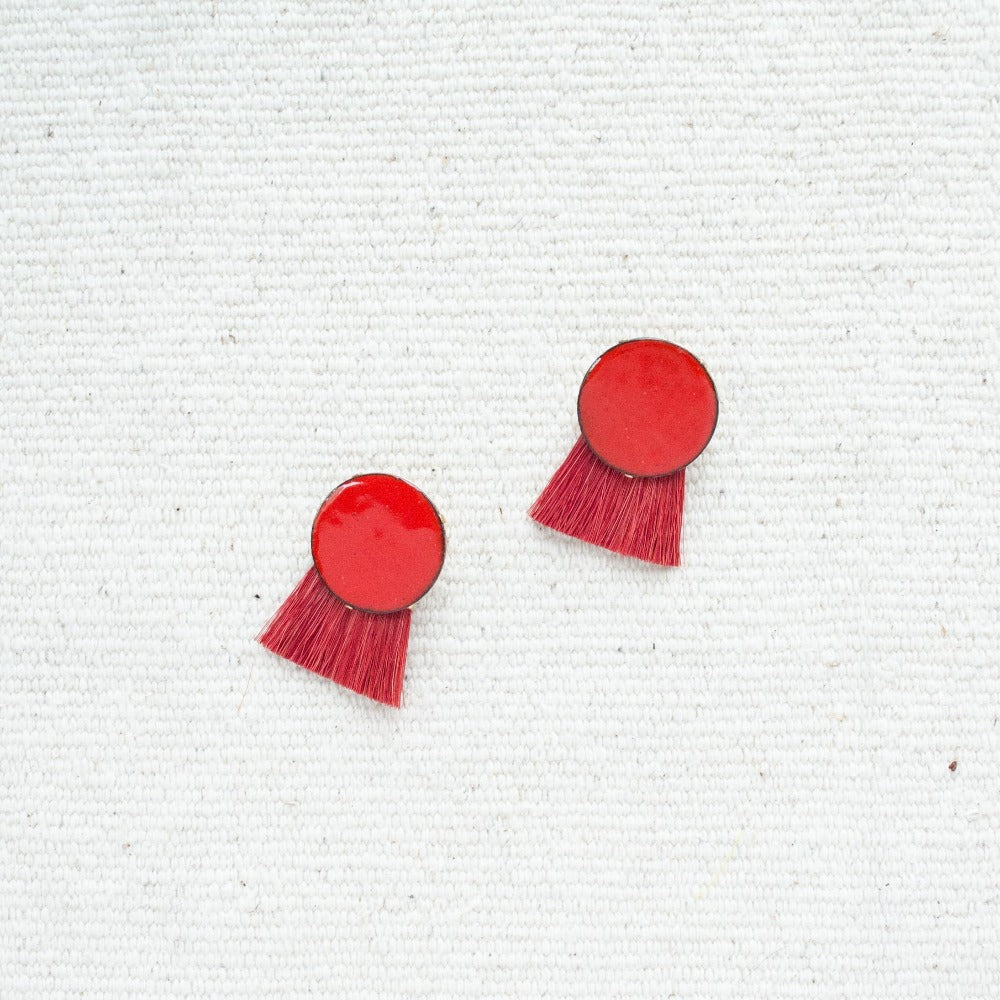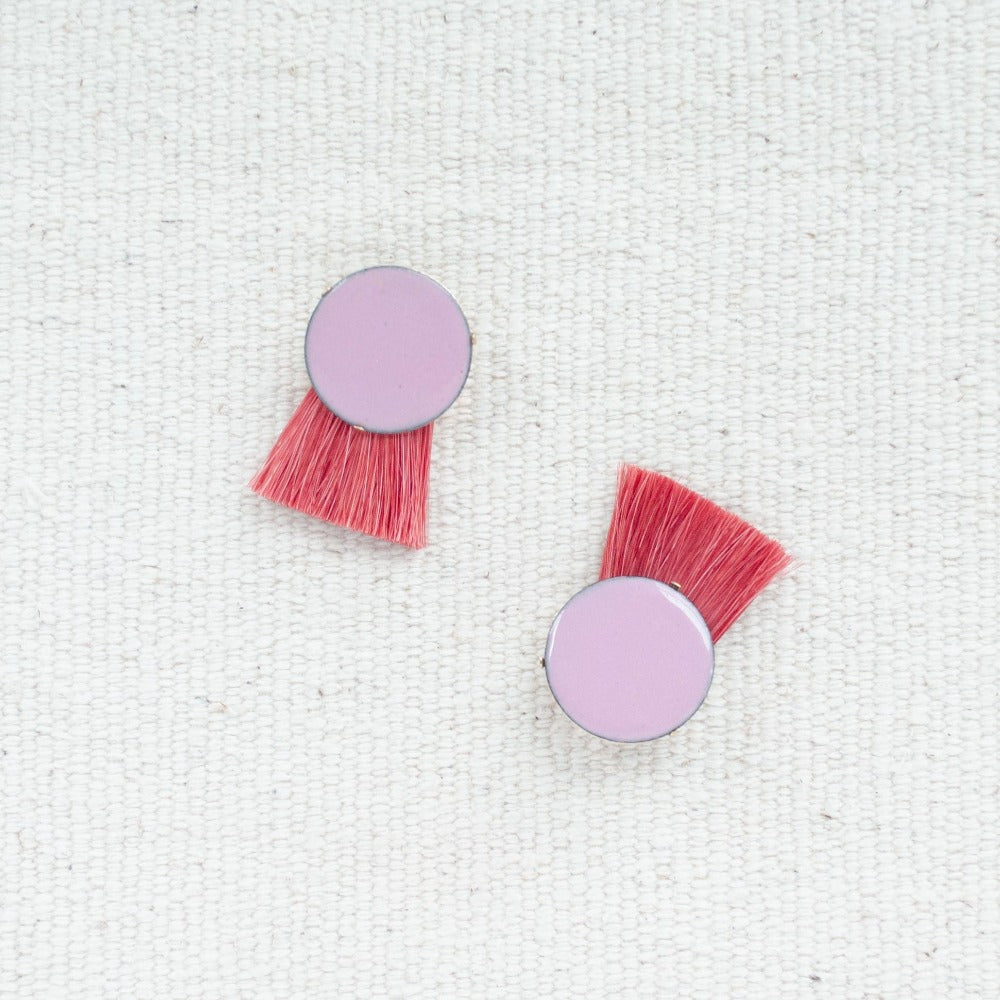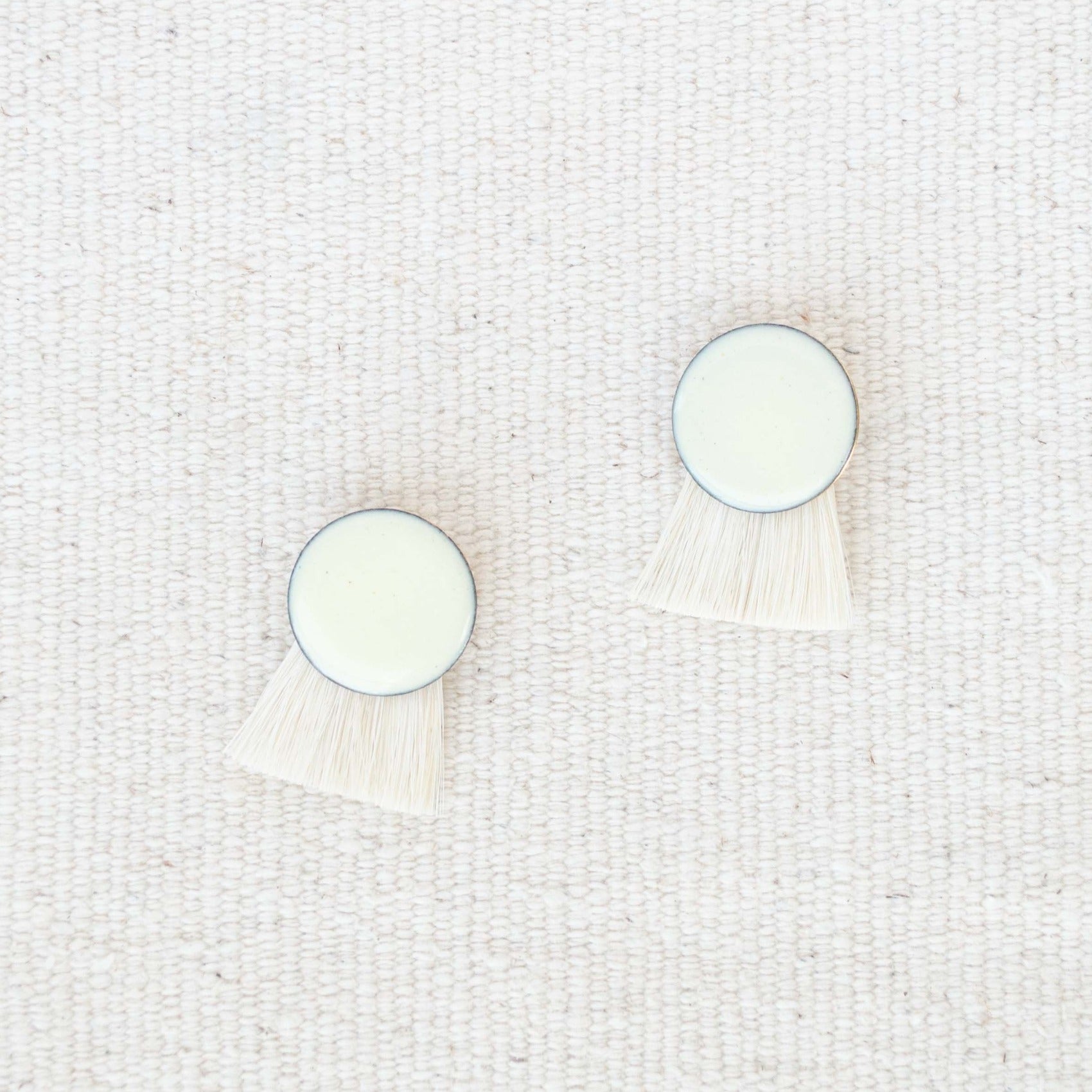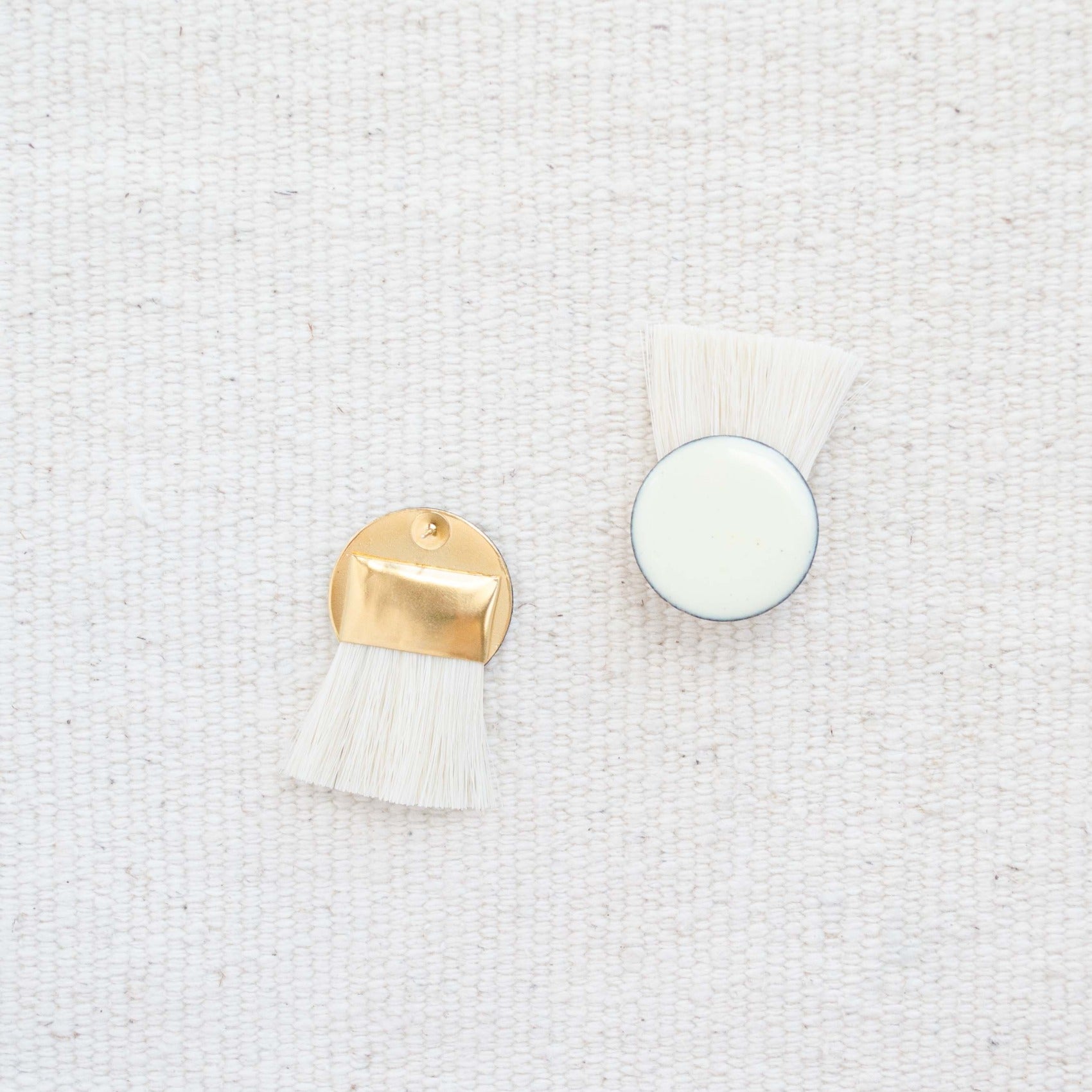 The Iris is our best-selling ready-to-wear style that offers amazing versatility in combination with any look. Enamel is added to the metal and fired in a kiln, then finally set into the classic 18K Yellow Gold plated Iris medallion base. The resulting look is evocative of mid century modern design and color palettes. 
Available in Pink Cochineal, Red Madder and Indigo this range comes with customized enamel shades. All colors achieved using natural dyes. Created with horsehair that is ethically gathered by Native American artisans across the United States.

** Please note this is a hand-dyed item so variations in tone and color are normal.
+ sterling silver ear post
+ natural hand dyed horsehair tassel
+ sculptural 18K Yellow Gold plated brass base measures 1.2" in diameter 
Proudly handmade in San Francisco, CA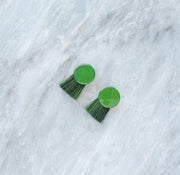 The Iris Enamel