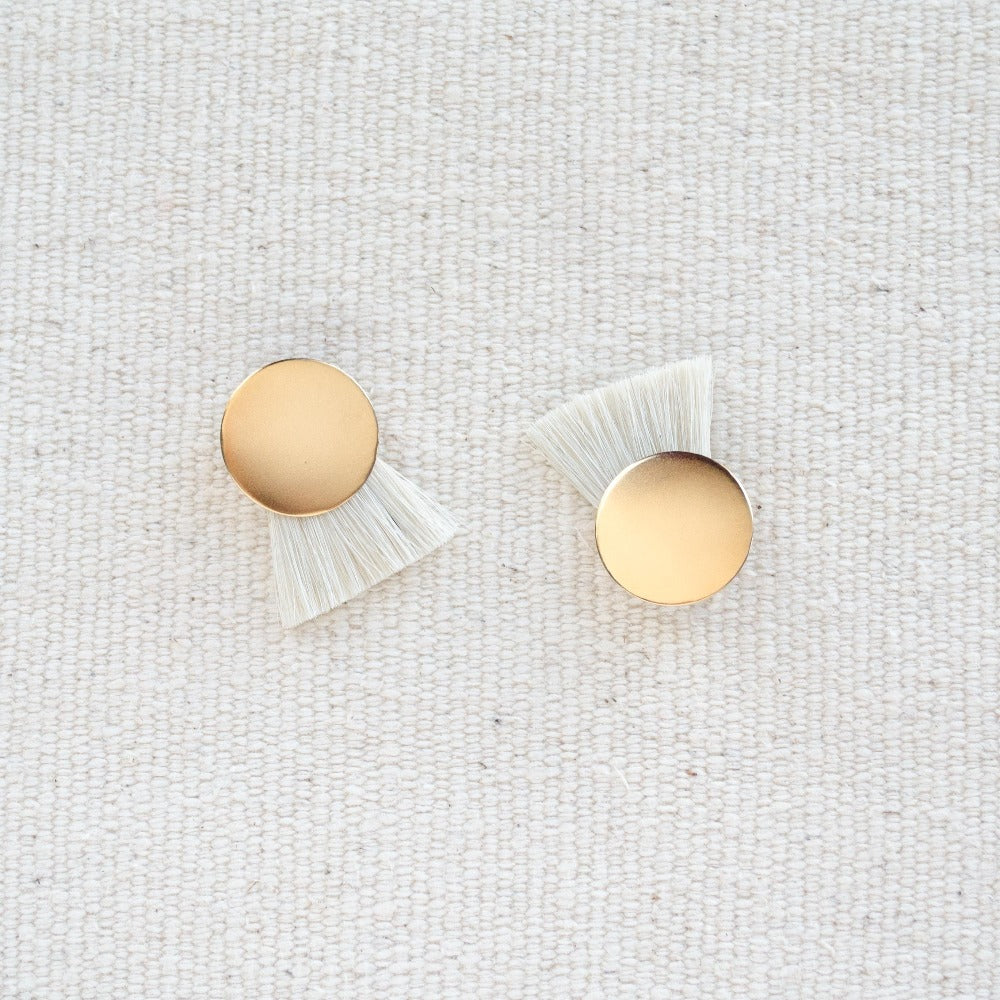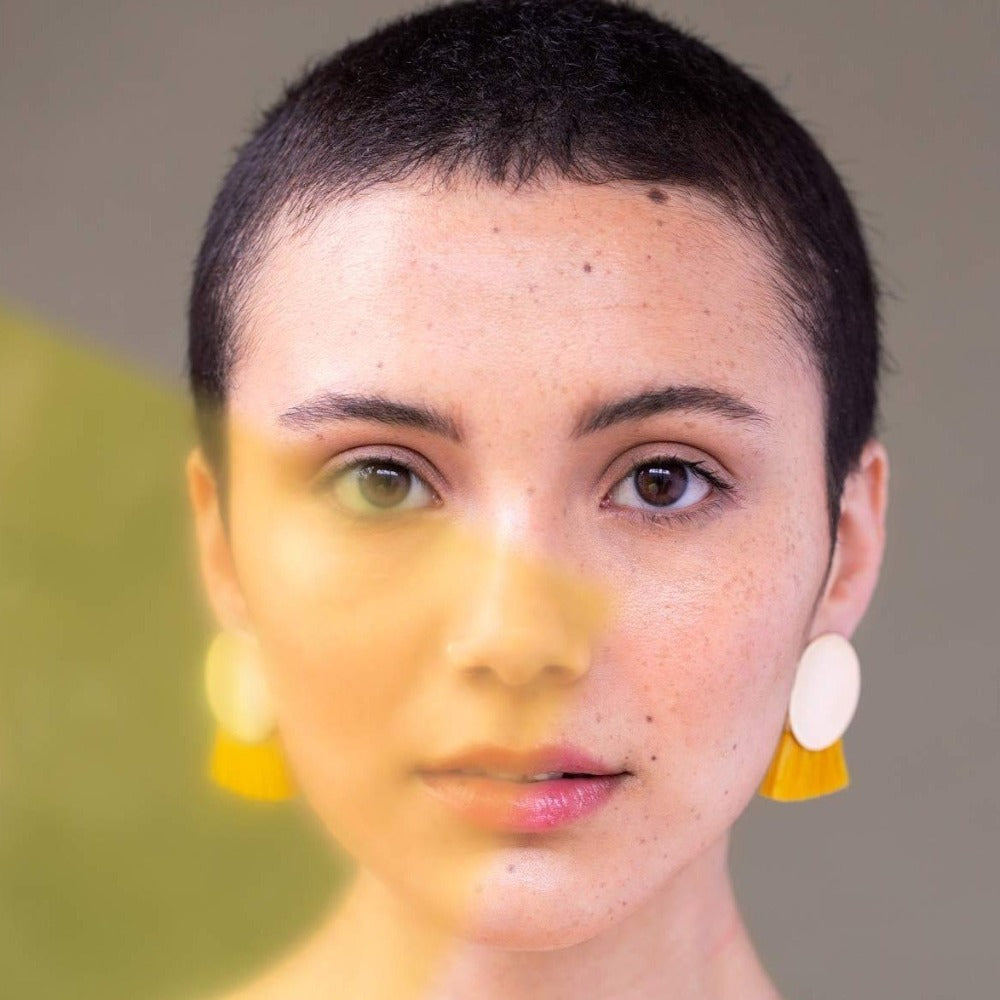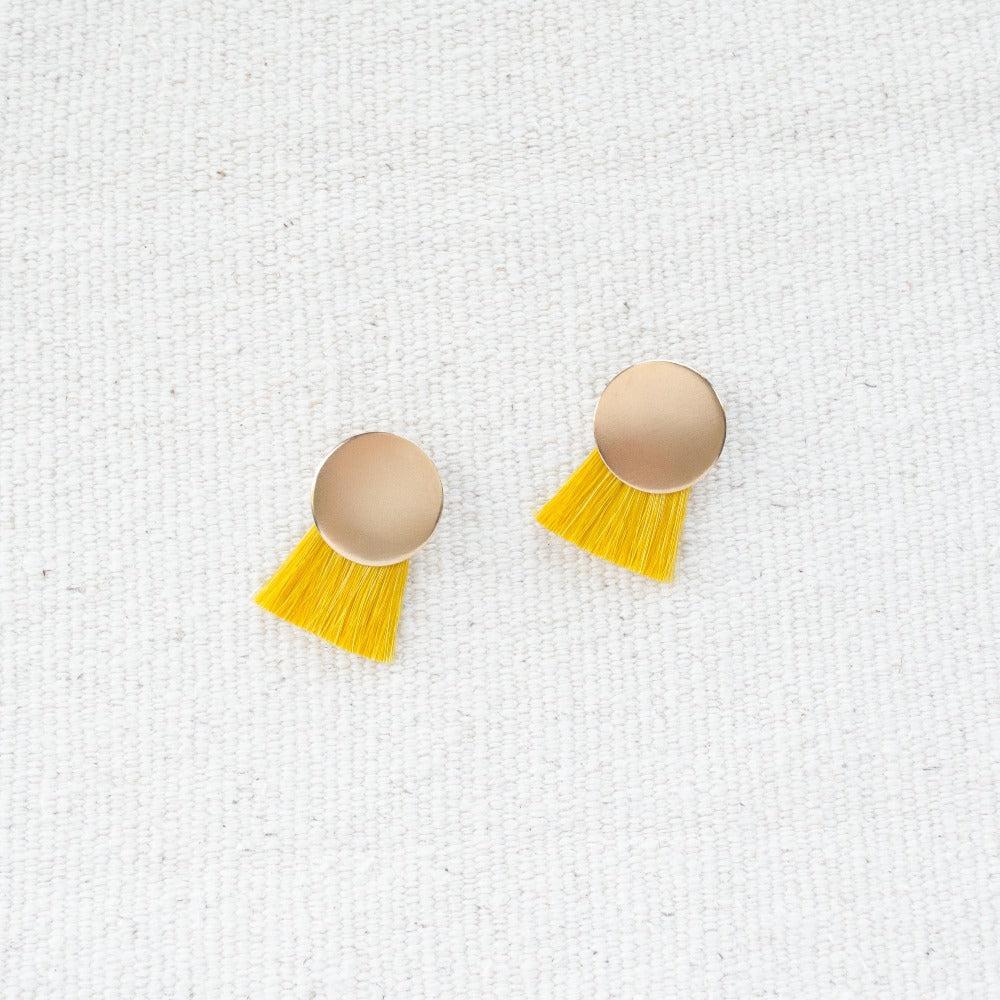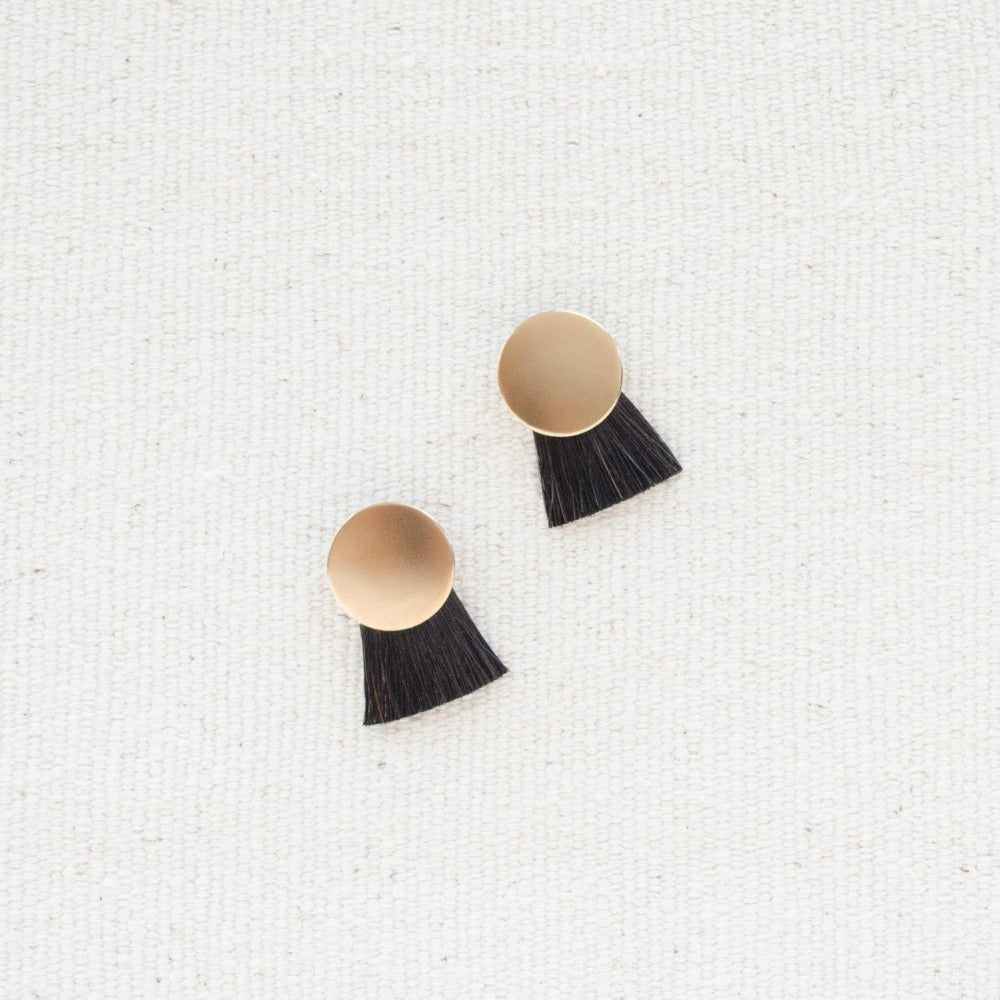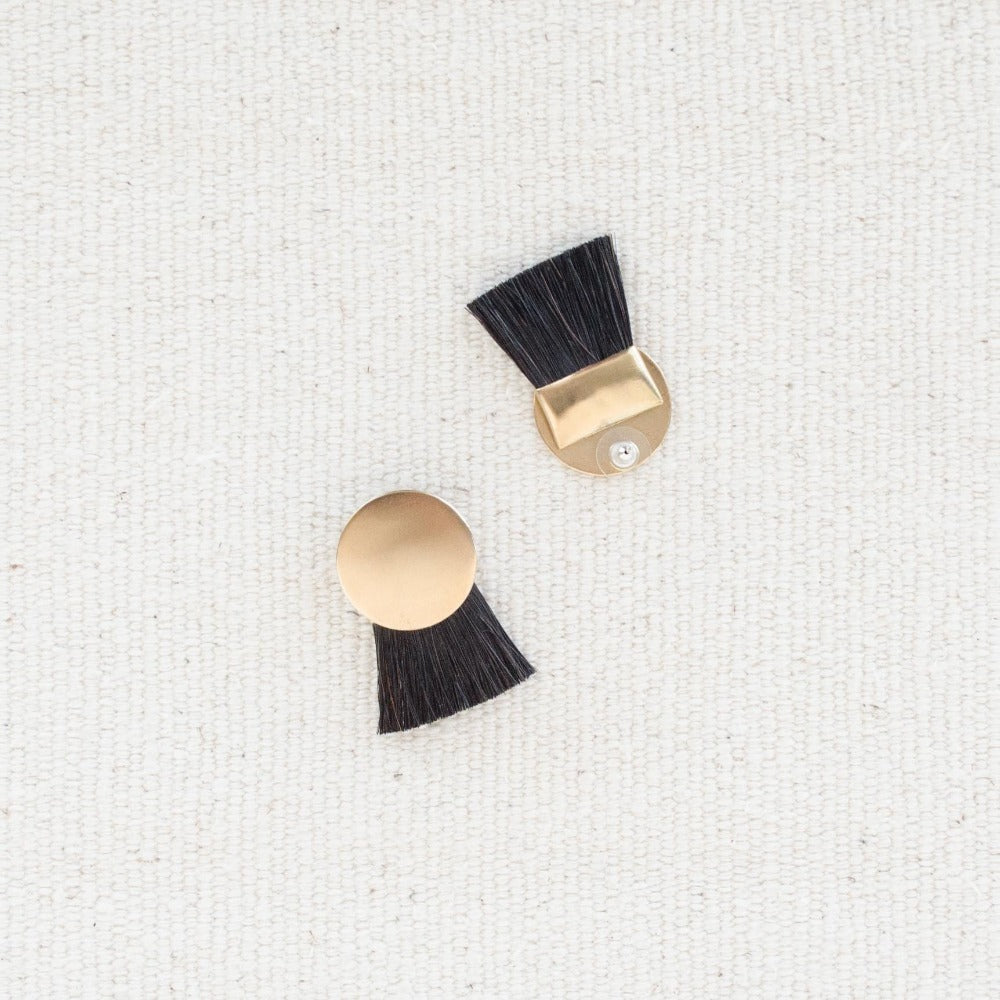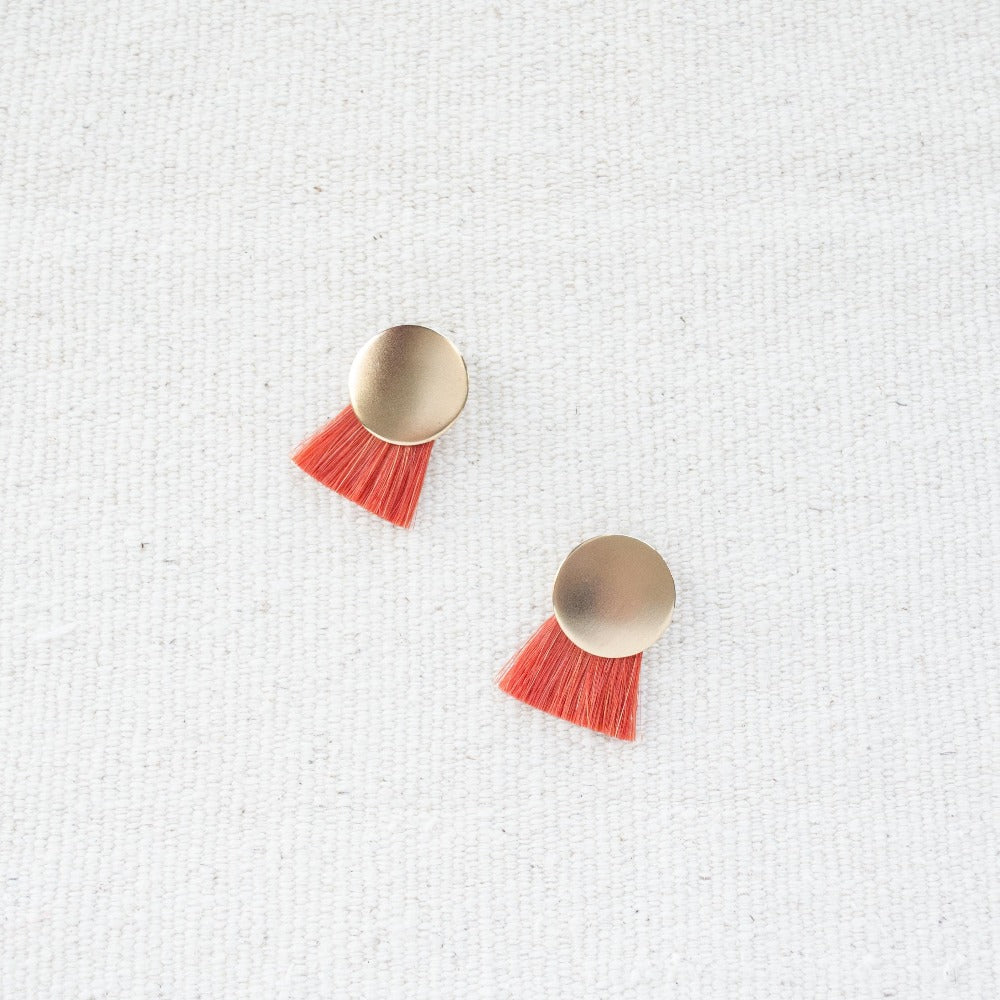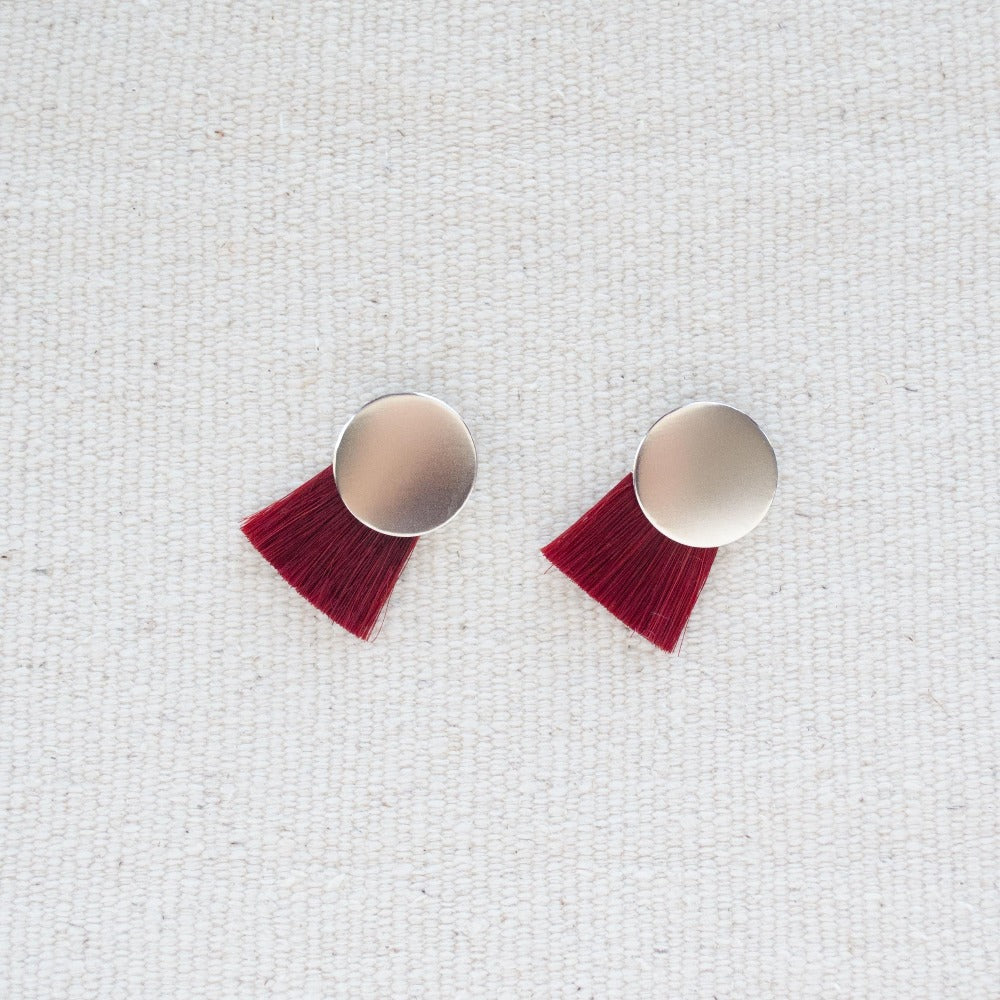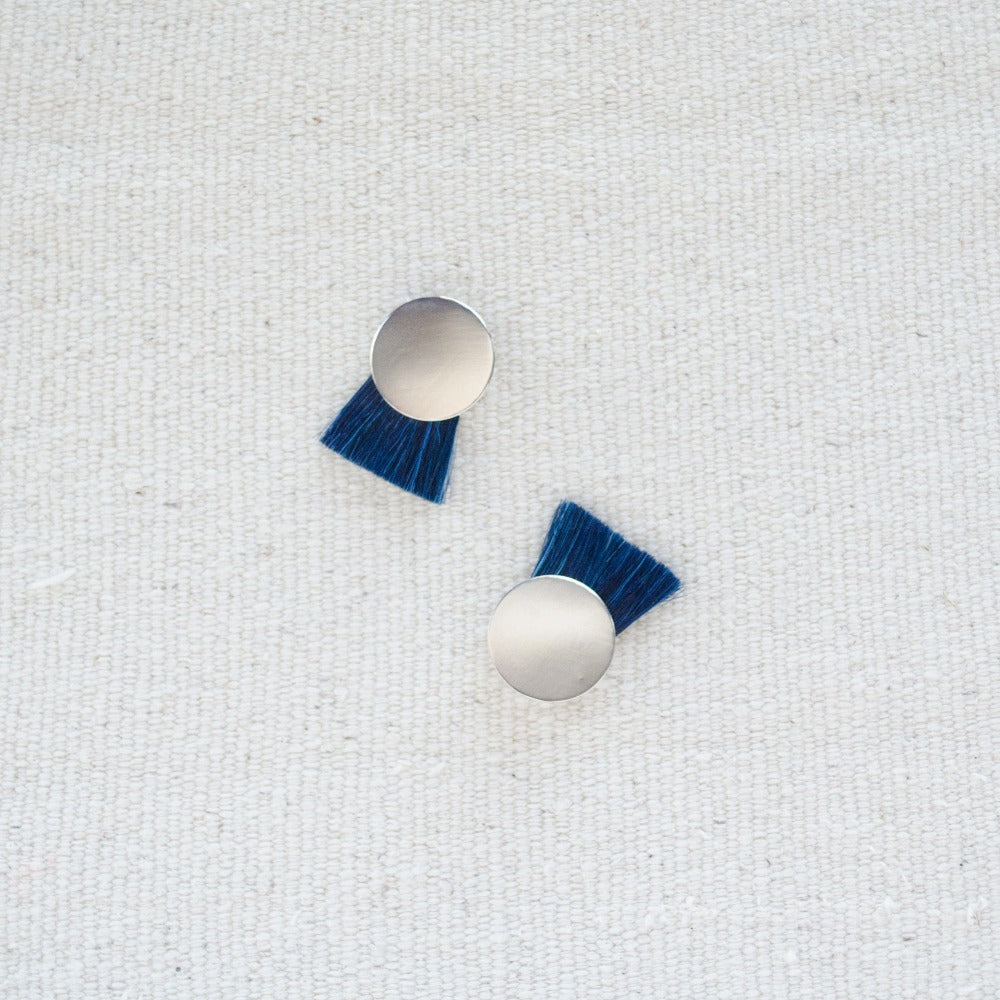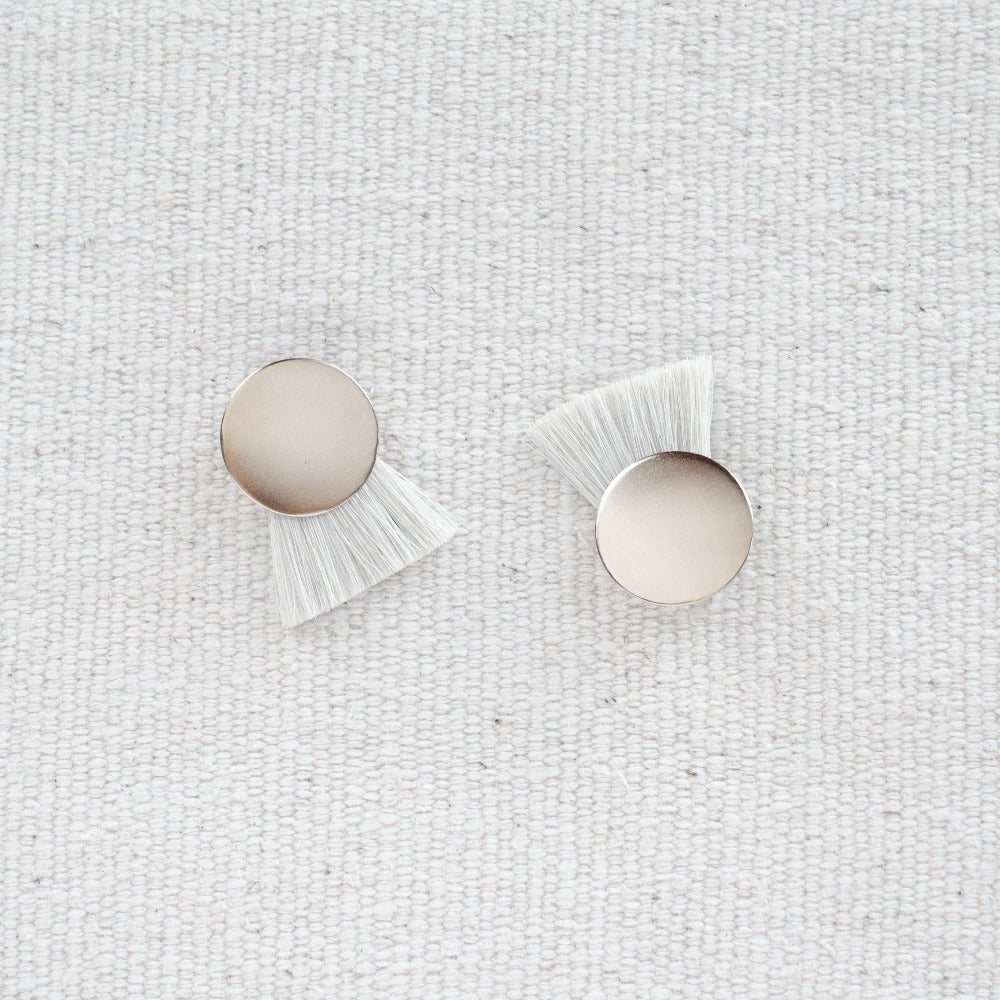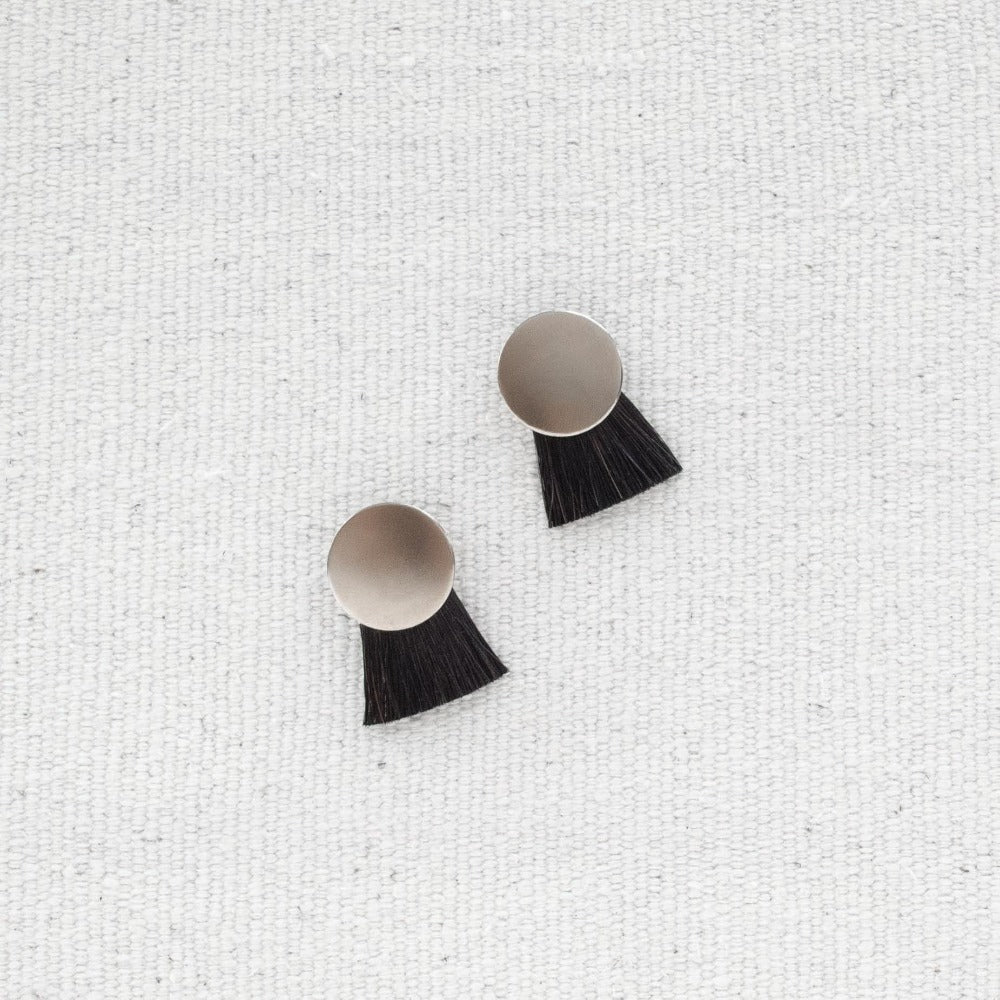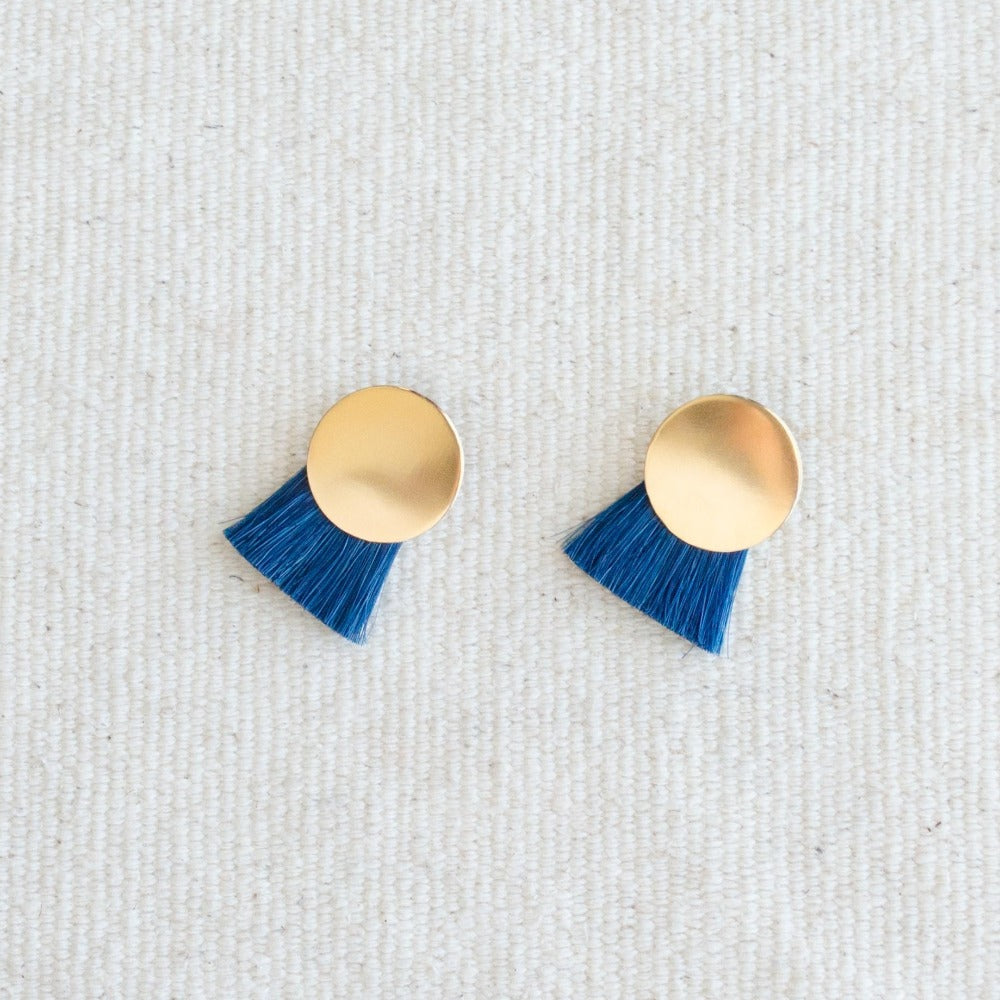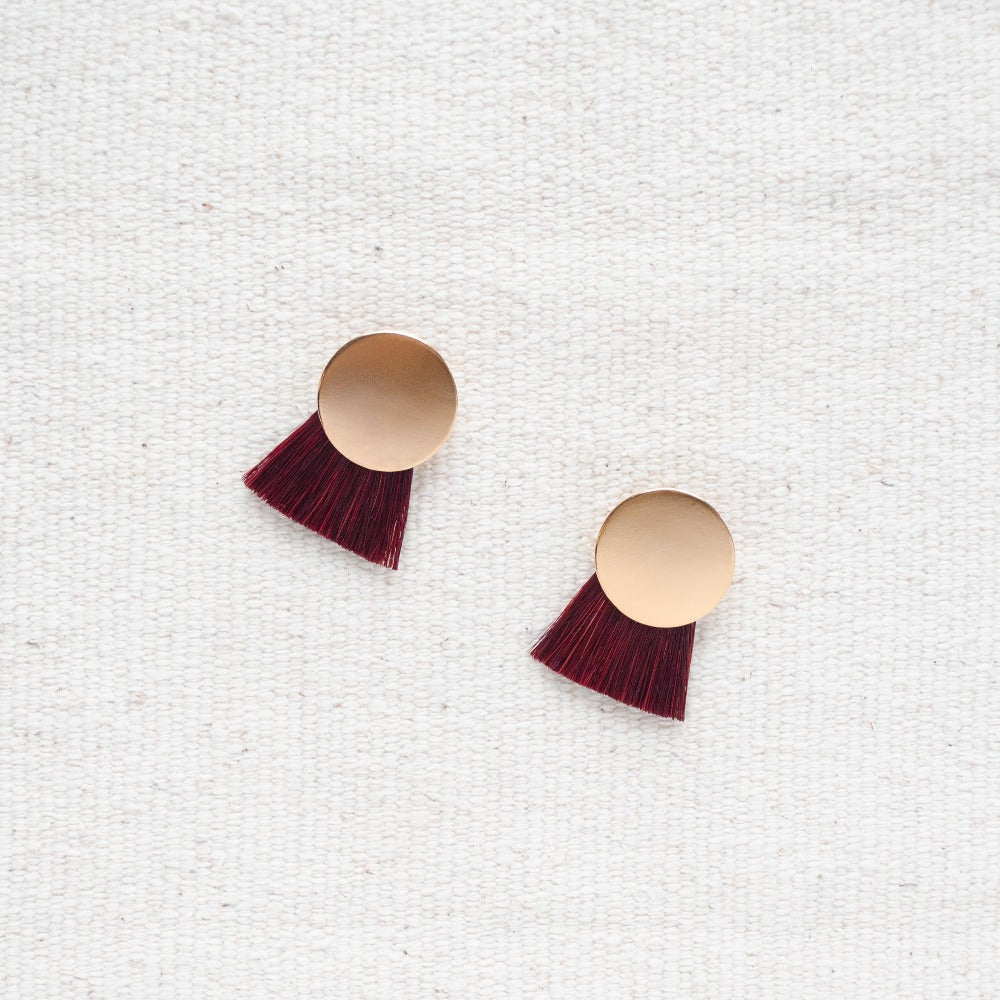 The Iris is our best-selling ready-to-wear style that offers impressive versatility combined with any look.
It is available in various natural colors such as Indigo, Turmeric, Sandalwood, Madder root, and black and white natural horsehair. Anna achieves each color using plants and sourced locally when possible.
All Anna Monet Jewelry created with horsehair ethically gathered or reclaimed by Native American artisans across the United States.
+ sterling silver ear post
+ natural horsehair tassels
+ sculptural brass base disc measures 1.2" in diameter
+ total length is just under 2" 
* Please note this is a hand-dyed item, so variations in tone and color are normal.
Proudly handmade in the heart of San Francisco's Mission neighborhood.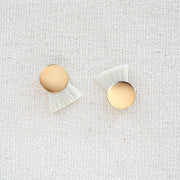 The Iris