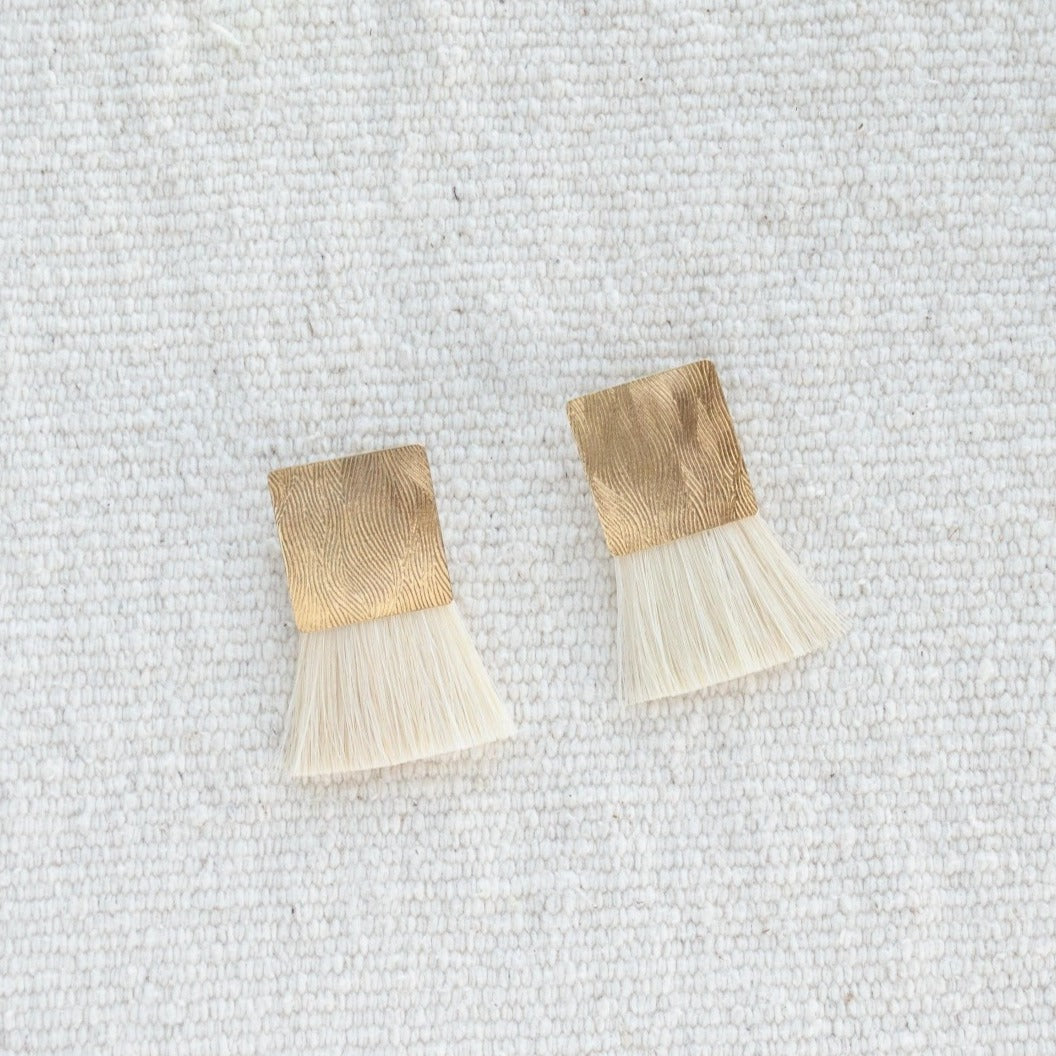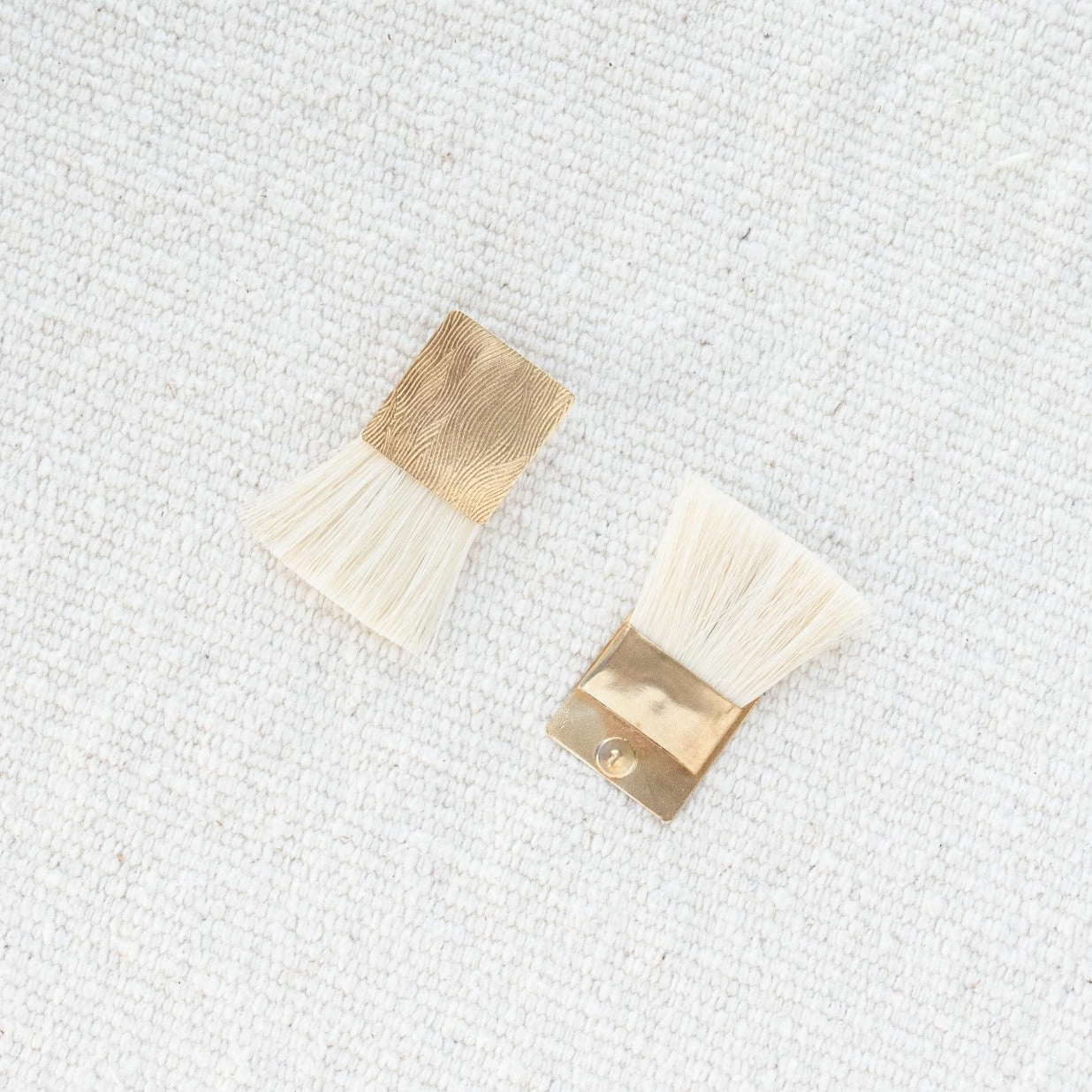 The Cleo earrings are a textural meditation. Antique wave etching on golden brass serves as a perfect complement to the softness of natural horsehair. 
All Anna Monet Jewelry is created with horsehair ethically gathered or reclaimed by Native American artisans across the United States.
+ 1" metal base with etched wave texture
+ 18K yellow gold plated brass 
+ 1" long reclaimed horsehair tassel in natural white color

+ sterling silver ear post
Proudly handmade in the heart of San Francisco's Mission neighborhood.
Model photo via Gaia Davis.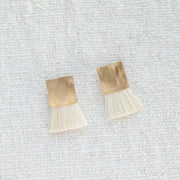 The Cleo