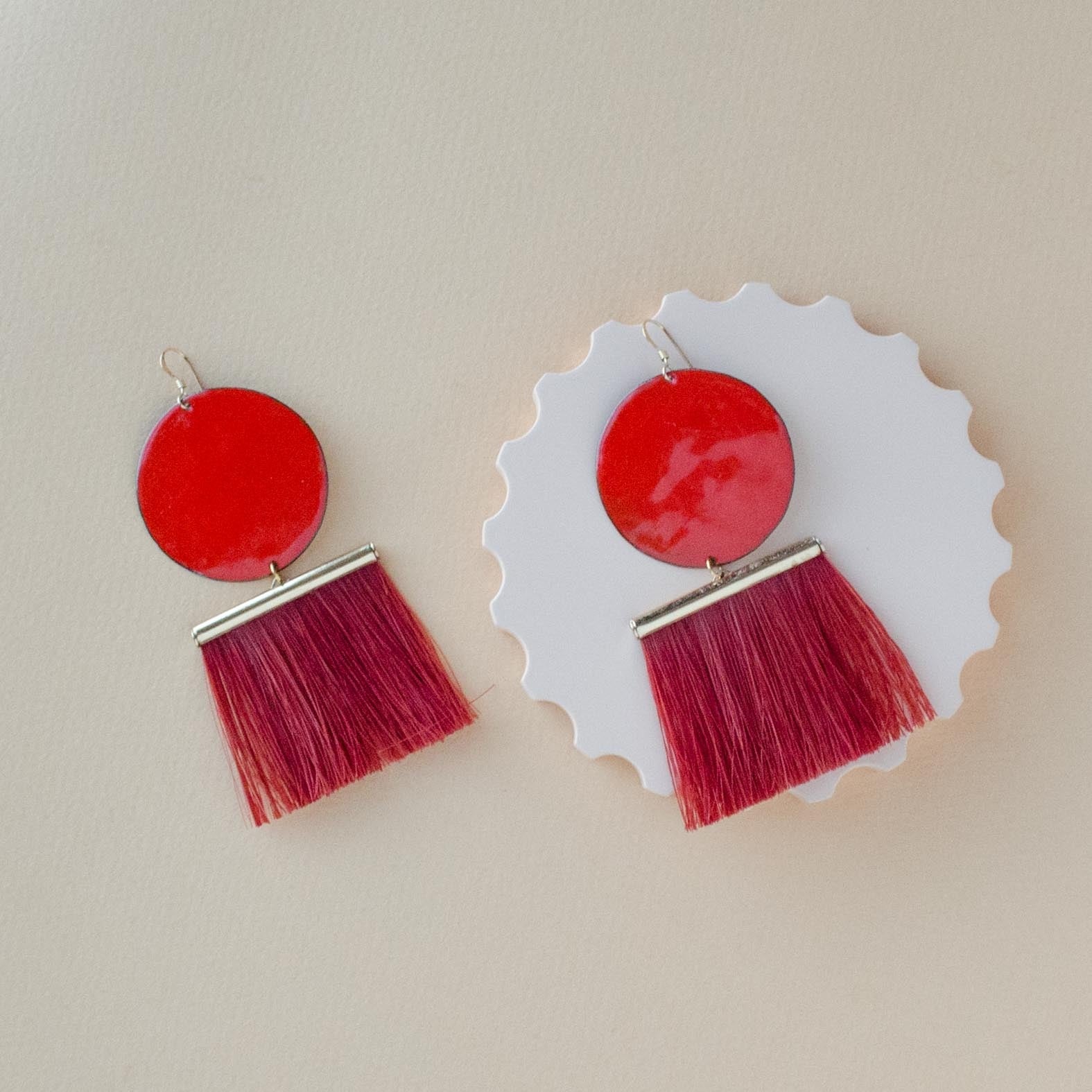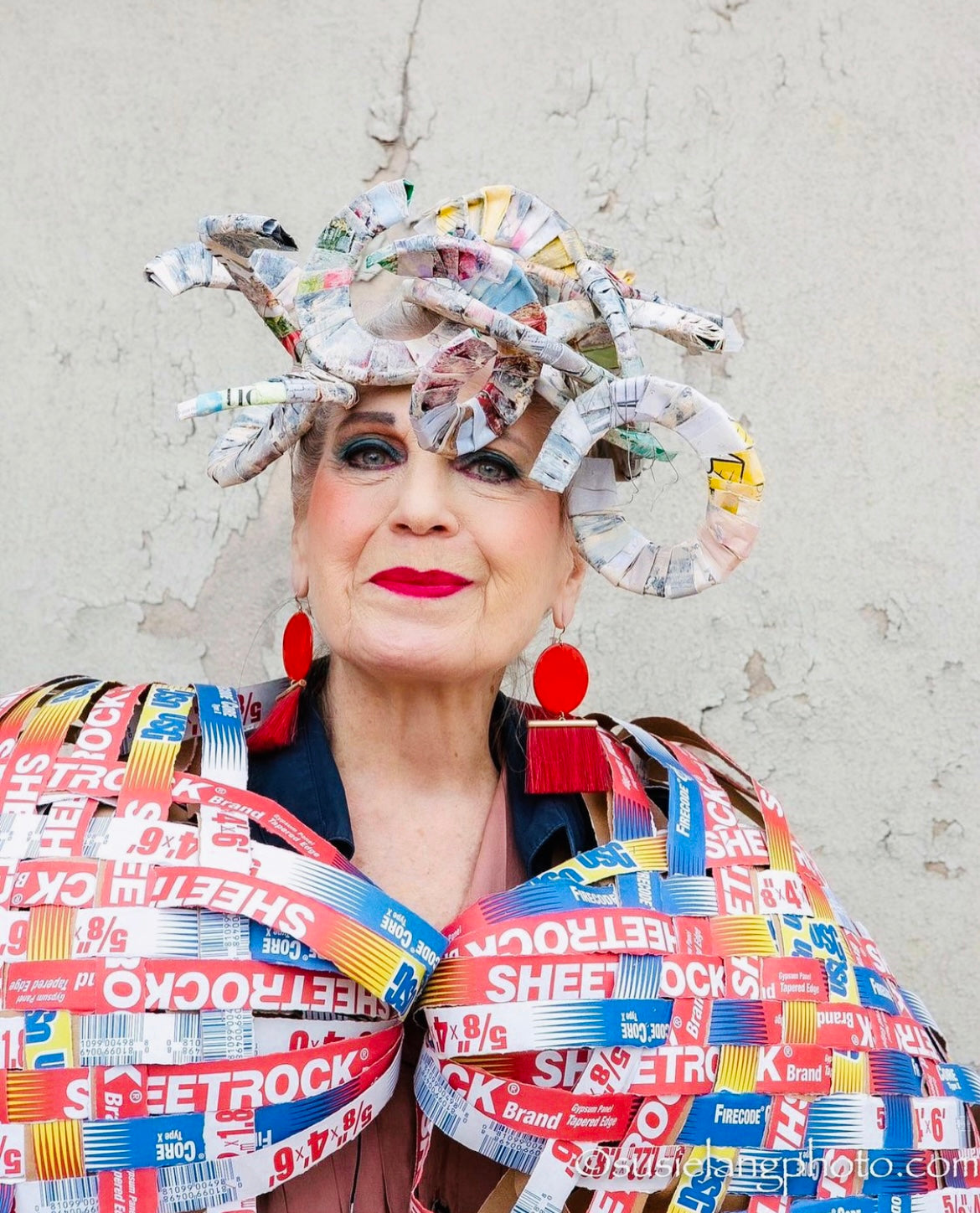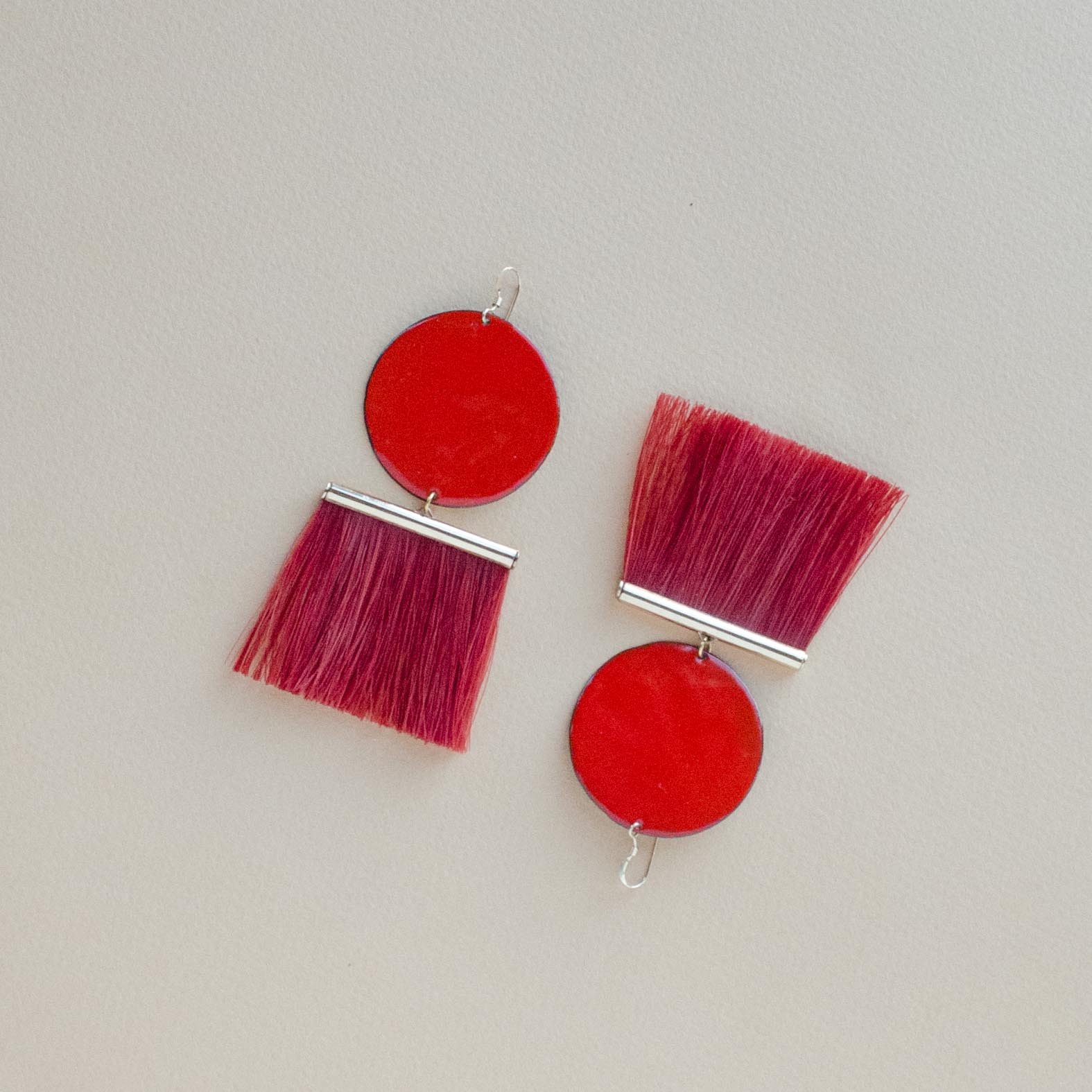 This kinetic piece is full of expression. Vitreous enamel is added to the metal, fired in a kiln, and finally set into the classic Elle mobile style. The resulting look is evocative of mid-century modern design and color palettes. Horsehair is delicately hand-bound and dyed with Madder Root natural botanical dye.
Created with horsehair ethically gathered by Native American artisans across the United States.
* Please note this is a hand-dyed item, so variations in tone and color are normal.
+ 2" hand-dyed horsehair tassel
+ sculptural metal base
+ 18K yellow gold filled sterling silver post backing

Proudly handmade in San Francisco, CA
Model photo by Susie Lang.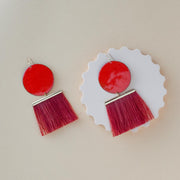 The Elle Enamel